Mahershala Ali Deserves An Oscar For 'Moonlight'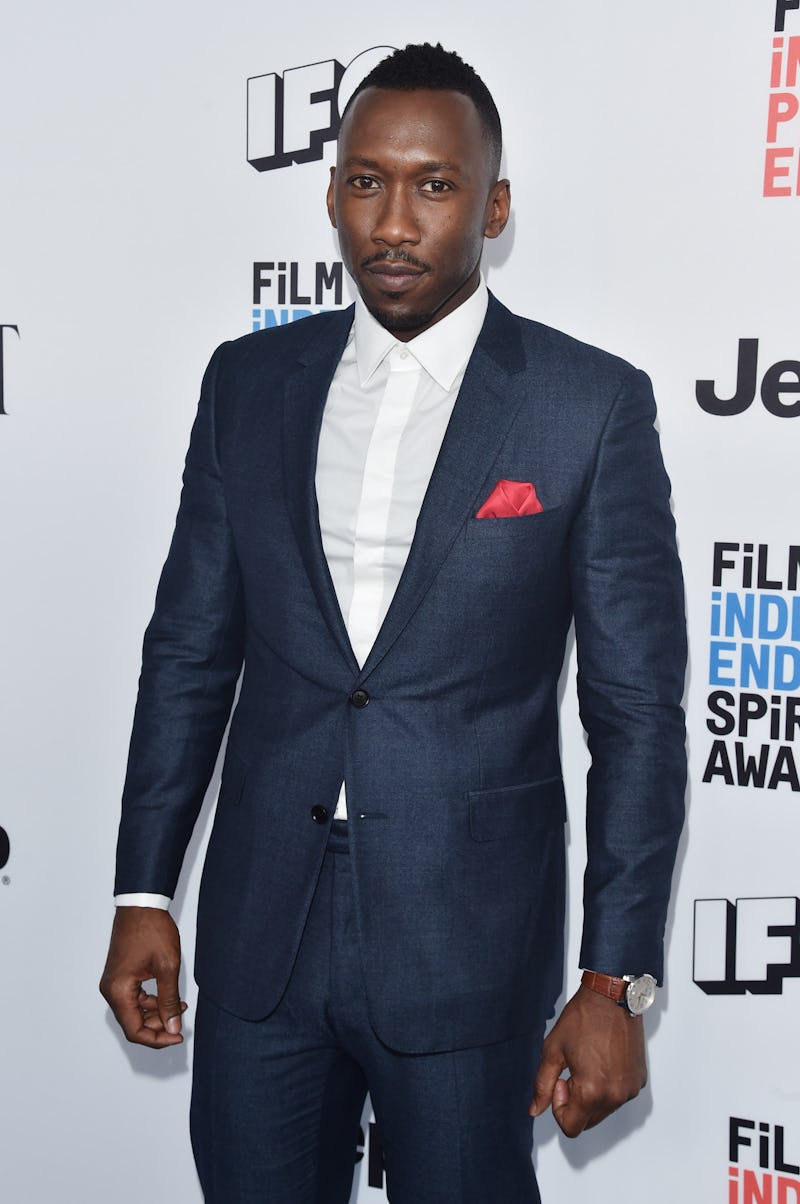 Alberto E. Rodriguez/Getty Images Entertainment/Getty Images
As the dust from the Golden Globes settles, one snub remains particularly egregious to me: Moonlight's Mahershala Ali. Now, some might argue that awards like the Golden Globes don't really matter, and that any actor worth your time and money isn't doing it for the awards. That said, an award win can help boost an actor's career, and moreover, in their purest (and most idealistic) forms, awards like the Golden Globes and the Oscars exist to celebrate art. And it is in that spirit that I say that Ali deserves to win an Oscar this year, despite being snubbed by the Globes.
Prior to the Globes, Ali was a heavy favorite to win in his category, having already picked up a dozen or so awards for his role in Moonlight. And yet, in a move that shocked everybody, he lost to Aaron Taylor-Johnson, who won the award for his performance in Nocturnal Animals. While I was sitting on the couch, jaw dropped, wondering how Ali's intricate performance could have failed to win the votes of the HFPA, I thought about how singular Ali's performance in Moonlight truly was. It's not that Taylor-Johnson wasn't excellent in Nocturnal Animals — he really was. But there's no denying that Ali's performance was different and stood out from the pack.
Not only is Ali a completely transcendent presence in Moonlight, but his performance leaves a mark on the film even when he's not on the screen. Ali doesn't appear in the majority of Moonlight, and, during that time, you feel his absence. It's not something that is detrimental to the film itself, but it is a loss. When Taylor-Johnson isn't on screen in Nocturnal Animals, his character doesn't need to be there. When Ali isn't on screen in his film, though, the weight of his performance lingers. And that's no small feat.
Ali's Golden Globe snub surprised me, not only because I thought he would win, but also because I couldn't think of any performer celebrated that night that deserved to win as much as he did. In general, award-winning performances in Hollywood, specifically when it comes to the Globes and the Oscars, tend to fall into one of three categories. The award is given based on a person's career, buzz and publicity, or — and this is the rarest scenario — the actual quality of performance. Take Leonardo DiCaprio's win last year for Best Actor for his work in The Revenant. Now, was DiCaprio's performance really the best of the year? Maybe. But we all know that the star's win wasn't solely based on his performance, but also on his decades of impressive work. It's rare, at least in my eyes, that an actor wins an Oscar (or Golden Globe) based solely on the strength of their one, nominated performance.
Ali's performance in Moonlight is superb. He deserves all the awards, and he deserves to win the Oscar. And it's not because of #OscarsSoWhite and the fact that nominating a black actor would add diversity to this year's show, though that does make Moonlight and Ali's success all the more sweet. It's also not because the other actors aren't good. It's simply because Ali's performance is one in a million. And that's the kind of performance I want to see recognized by the Academy this year.
At the end of the day, whether or not Ali wins the Oscar, his work in Moonlight will be remembered as some of the best of the year. And normally, that would be enough. I just hope that it won't have to be this time, and that he can get the award recognition he deserves.