The Real Threat Of Climate Change, Explored In 11 Works Of Fiction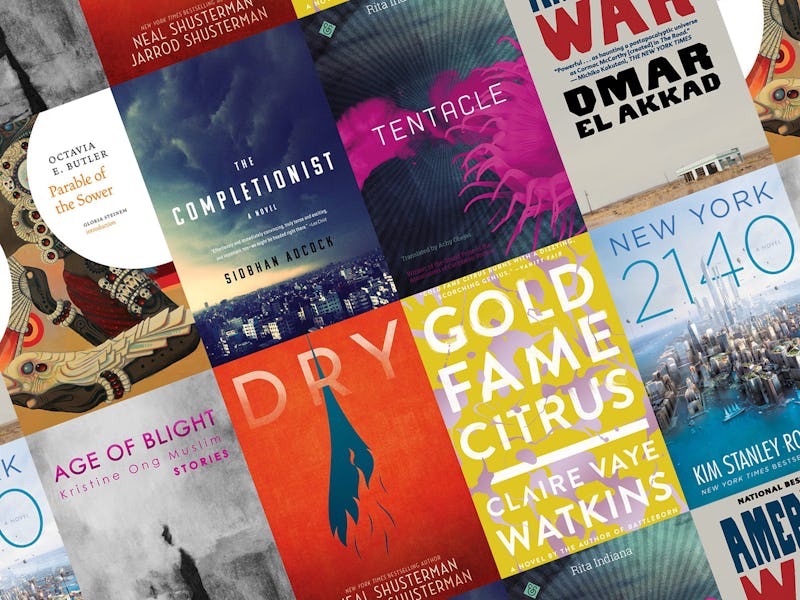 Last October, the United Nations Intergovernmental Panel on Climate Change handed the world some devastating news: By the year 2030, global temperatures will be 1.5 degrees higher than pre-industrial levels, a change that will put hundreds of millions of people at risk of extreme drought, floods, wildfires, and food shortages. The ominous report lead many to wonder, What will the world look like if we don't change course? It's a question many authors have pondered in their thought-provoking works of fiction that capture the real threat climate changes poses.
Extreme droughts in Colorado. Lethal wildfires in California. Catastrophic bomb cyclones across the midwest. Lethal hurricanes along the Atlantic. These are just a few of the devastating effects of climate change we've witnessed in the last year alone, and unless we do something to address the human activity that continues to escalate the problem, we can only expect things to get worse. Scientists from all over the world have provided enough proof to convince you the problem is real, but its authors of climate fiction — or cli-fi as it has come to be known in the book world — that are really bringing the dangers lurking on the horizon to life with their stories.
Here are nine works of fiction about climate change that offer a glimpse into our harrowing future — that is, if we don't do anything to stop it.