'Serial' Season 3 Is Coming, But The Podcast Won't Be Focusing On Just One Case This Time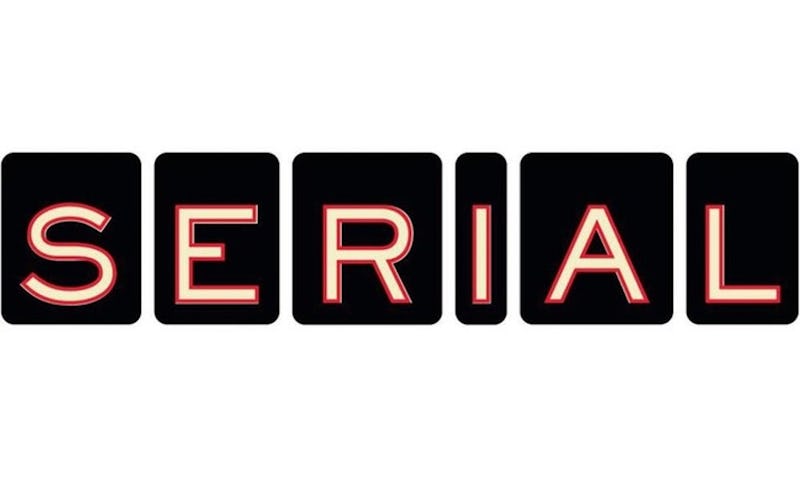 Serial Podcast
Back in 2014, Sarah Koenig captured the attention of the nation when she investigated the case of Adnan Syed on her new podcast Serial. Now, nearly four years later, Koenig is releasing a third installment. The premiere date of Serial Season 3 is Sept. 20 and like with Season 2 before it, Koenig has reinvented the This American Life podcast. This time around, Koenig will give listeners a depiction of a "typical American courthouse" as she follows the day-to-day cases in a Cleveland court. While perhaps not as thrilling as Season 1's murder investigation or Season 2's Army deserter, Serial Season 3 is bound to be a thoughtful and engrossing look into the realities of the U.S. court system.
Season 1 of Serial, which focused on the 1999 murder of Baltimore teen Hae Min Lee, premiered in October 2014, engrossing listeners in a whodunit so intense, the buzz form the podcast was partly responsible for the case being re-examined. Koenig followed her massively successful premiere in 2015 with a Season 2 focused on soldier Bowe Bergdahl, who was held captive by the Taliban for five years after deserting his post in Afghanistan. For Season 3, Koenig teamed up with reporter Emmanuel Dzotsi to look at the more run-of-the-mill criminal cases that truly show how the American judicial system works. As the official synopsis states,
"Serial is heading back to court. This time, in Cleveland. A year inside a typical American courthouse. This season we tell you the extraordinary stories of ordinary cases. One courthouse, told week by week."
Koenig notes in the Season 3 preview how Syed's case is "extraordinary" — and it continues to be since a court ruled in March 2018 that Syed will be granted a new trial. That's one of the reasons Serial became a pop culture sensation and garnered millions of listeners. (Variety reported in 2017 that episodes from the first two seasons were downloaded more than 250 million times.) But Season 3 is changing its scope by covering multiple standard cases in courtrooms.
While the cases in Season 3 will be more common, and focus on some less severe charges, than what was highlighted in Seasons 1 and 2, Serial editor Ira Glass noted on Twitter how "ambitious" Season 3 is. In its Season 3 announcement, Variety reported that producers decided to document a year in the Cleveland courthouse because they were given an "unusual level of access" when it came to recording. This allowed Koenig and Dzotsi to follow cases ranging from disorderly conduct to more serious felonies — and Koenig noted how the experience was incredibly eye-opening.
"Every case Emmanuel and I followed, there came a point where we thought: 'No, this can't be how it works,'" Koenig said in a press release, according to Entertainment Weekly. "And then we were like, 'Oh! Oh my god. This is how it works! This is how it happens!' People who work in the system, or have been through the system, they know this. But millions more people do not. And for the past year I've had this urgent feeling of wanting to kind of hold open the courthouse door, and wave people inside. Because things are happening — shocking things, fascinating things — in plain sight."
As The Guardian noted in its coverage, Season 2 was not as well-received as Season 1. But that hasn't curbed people's excitement that Serial has finally returned after two years with fans taking to social media to celebrate.
While fans wait for the first two episodes to drop on Sept. 20 (with following episodes to premiere every Thursday), they can listen to a preview of Season 3 on the Serial website. And once the season starts, in addition to downloading the podcast, fans will also be able to listen to it on Pandora. Other than that, all listeners can do is prepare to let Koenig take them along for another ride that will make everyone reevaluate what justice really means in America's courts.
Editor's note: This post has been updated with additional tune-in information.