Billy Zane Gave This 'Titanic' Reunion Pic The Coolest Caption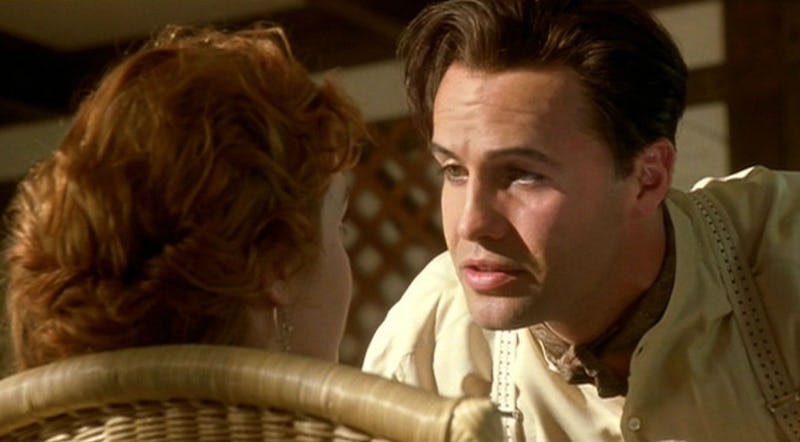 Paramount Pictures
Whenever actors from a beloved film reunite, fans can't help but freak out. Well, on Wednesday, the stars of Titanic reunited for a worthy cause. As exciting as it was to see Leonardo DiCaprio and Kate Winslet side by side once again, their get together was taken to the next level by, believe it not, Cal Hockley, himself. That's right, Billy Zane made the reunion with DiCaprio and Winslet even more memorable.
All three attended DiCaprio's annual charity auction in St. Tropez for his Leonardo DiCaprio Foundation, which focuses on protecting animals and the environment, including the battle against climate change. So far, the huge event has raised $30 million, according to People.
What made 2017's auction even more spectacular is Zane, DiCaprio, and Winslet documenting their reunion for fans. Zane shared a picture of the trio on Twitter Wednesday and as amazing as the image is, he managed to turn it into something even more fantastic than fans probably could've hoped for.
Next to the photo, the Titanic villain wrote, "Gangs back together. Now we're saving icebergs. Go figure.."
Zane, you are a genius. How long do you think it took for him to come up with that? Obviously, he's making funny reference regarding the fact that an iceberg played a factor in sinking the Titanic and that DiCaprio's foundation is trying to save icebergs from climate change. Basically, everything has come full circle for these stars 20 years later since their blockbuster hit film was released in 1997.
In further Titanic news, bidders were given the chance to win a dinner with both DiCaprio and Winslet. According to BuzzFeed, it's unclear how much the prize went for, but whoever won will sit down with the two Oscar winners for a private dinner in New York between October and November at a restaurant of their choosing. Here's hoping Zane shows up to the dinner, because he clearly knows how to turn an unforgettable time into something even more noteworthy.
Billy, A+ job on your caption work.