The 12 Scariest Books Of All Time, According To Horror & Thriller Authors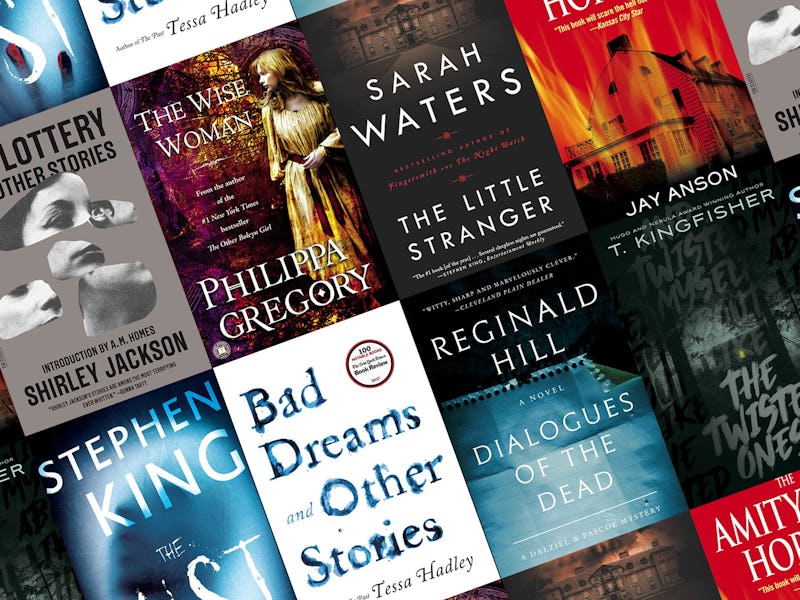 With Us and Pet Sematary blowing up theaters, everyone has horror on the brain right now. If you're in search of a deliciously chilling novel to add to your TBR, look no further, because I've got 12 different scary book recommendations from 15 horror, thriller, and true crime authors (a.k.a. the experts) for you to discover below!
If there's one thing every book-lover should know, it's that horror novels aren't just for Halloween or the month of October. Scary stories are great for the winter, summer, and even the spring, because everyone could all use a good spine-tingle every so often. Even if you aren't in the mood for a tale of supernatural horror, an edge-of-your-seat mystery can bring you a much-needed dose of suspense, any time of the year.
The 15 horror and thriller authors who sent scary book recommendations to Bustle via email have made you a laundry list of great reads — a few of these books are so scary, they were recommended by more than one author. Check out what they had to say about their favorite frightening novels below, and be sure to take a glance at the new books they have available for pre-order and purchase today.