The 'This Is Us' Creator Just Gave A MAJOR Clue About The Show's Endgame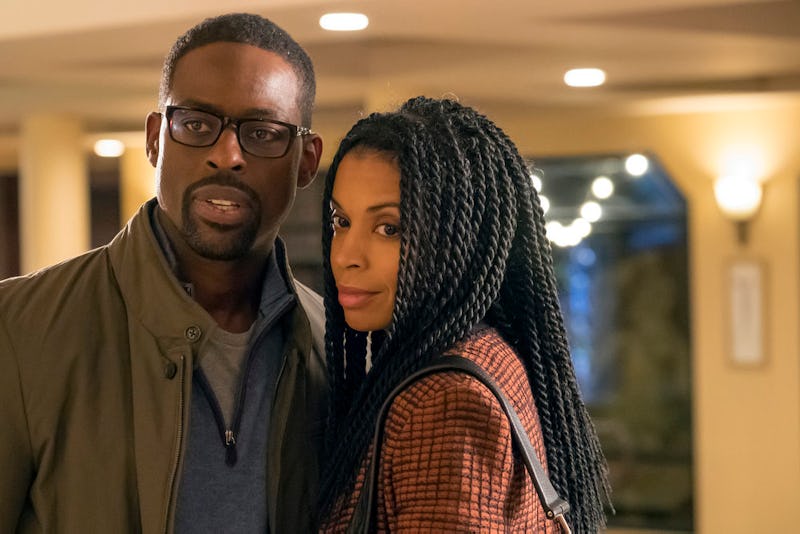 Ron Batzdorff/NBC
One of the many great things about This Is Us is its ability to deliver a jaw-dropping twist. It happened in the very first episode, when the two separate timelines were established, and it happened again when Season 2 introduced a future timeline that showed an older version of Randall and his now-grown up daughter, Tess. However, series creator Dan Fogelman just dropped a huge clue about how This Is Us will end and it'll totally change the way you view these new flash-forward scenes.
"I don't imagine us going past this time period in the future so in terms of a timeline, this is our ending timeline," Fogelman revealed during a recent interview with Entertainment Weekly. "But we may have other past timelines we're going to introduce in the course of the series, and also other future story lines that we might introduce as well."
So if you were hoping to eventually see much older versions of Tess and Annie, perhaps as elderly women in a Golden Girls-esque type of scenario, then you'll be sorely disappointed. Because when it comes to future timelines, the buck stops at whatever crossroads Randall and Tess find themselves at. Once stories in that moment in time are wrapped up, all other storylines will be conducted before that moment in time.
This is a very interesting piece of information to know since it could help viewers get a sense of how this show will eventually come to a close. As of now, the flash-forward scenes have been brief and relatively shrouded in mystery, but it could hold the key to the fate of the Pearson family once and for all. The Season 2 finale ended by showing Old Randall with Adult Tess have a very peculiar exchange. Randall told Tess that, "It's time to go see her," to which Tess replied, "I'm not ready." Randall then responded by saying, "I'm not either."
The identity of who exactly this "she" is has yet to be revealed, but many fans are worried it could mean bad news for Randall's wife, Beth or youngest daughter, Annie — both of whom are suspiciously MIA in the flash forwards thus far. Susan Kelechi Watson, who plays Beth, assured EW in a past interview that This Is Us isn't killing off her character, stating that "She's going to survive." But even so, not seeing her does raise a few red flags.
Thankfully, fans won't have to wait multiple seasons to get to the bottom of this particular future timeline mystery. "It's a mystery that won't play out over seasons," he told EW. "There will be answers given in the course of the season." So will Beth and Annie finally make an appearance? What is Deja up to at this point in time? What about the rest of the Pearson tribe? Right now it's anyone's guess, but knowing this point in time will ultimately be the show's endgame makes what was already an intriguing storyline all the more compelling.