'This Is Us' Season 2 Now Has A Poster That Will Heal Your Broken Heart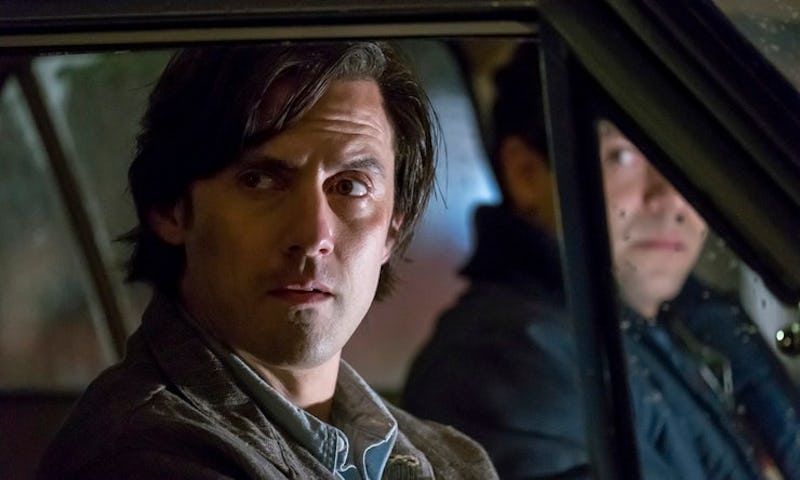 Ron Batzdorff/NBC
Just when you thought you had your emotions under control, E! debuted the This Is Us Season 2 poster, which will ruin you all over again. The images on the poster run the gamut from happy to sad, just like the show itself. The poster shows all our favorite members of the Pearson family feeling, well, a lot. Rebecca and Jack are lovingly laughing with each other. Randall, Kate, and Kevin are featured as both teenagers hanging out with each other and adults caught in various charged moments with their partners. And, of course, Randall's biological father William looks quite patriarchal below the Pearsons.
Despite the fact that its only in its second season, the hit show has already been nominated for multiple Emmy awards. And, according to Milo Ventimiglia, fans who were left wondering about the major cliffhanger last season will get their answer this season: how his character Jack dies. But he insisted that people will get so much more out of the show than just following his single fate. As he told E! News,
"I always tell people focus more on the way the man lived than how he died. I think — look, go back and watch the episodes. Don't just watch them for Jack, watch them for every character and understand, let's say what the adversity is and the challengers are and how they're met with bravery."
Because the show was already picked up for both a Season 2 and 3, there's no doubt this upcoming season will be filled with even more family drama and exciting cliffhangers that will leave audiences wanting more. If the next episodes pay off on all the feelings this new poster is packed with right from the get-go, you might need to invest in several hundred more boxes of tissues.