The Number One Reason Cheaters Like To Cheat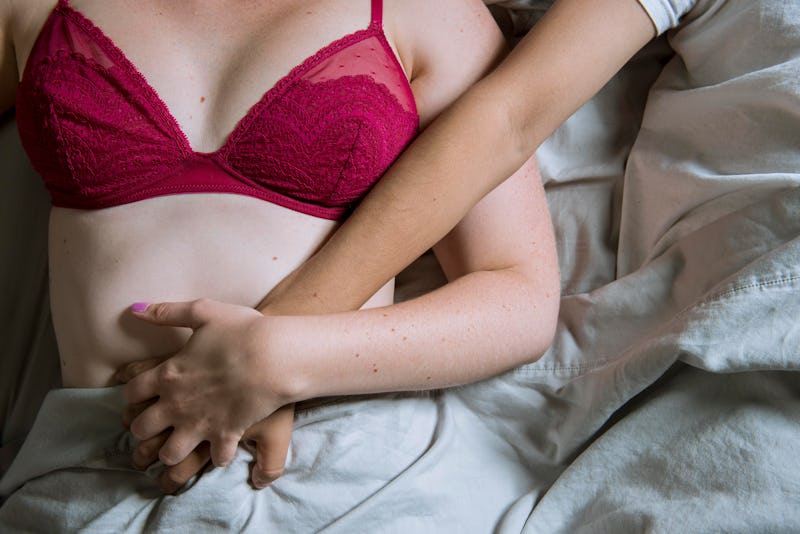 BDG Media, Inc.
When we talk about why people cheat, most people assume that it boils down to one thing: sex. That it's about getting what you want in the bedroom — what you aren't getting at home, because either the spark has faded or your partner isn't into the same things you are. But a new survey from Ashley Madison, the extramarital relationship site, found that the reasons people cheat are far more complicated — and not only about the physical side of things.
The survey, which asked over 2,000 users questions about why they cheated and what they were looking for, found that the reasons were definitely not all about sex. You may be surprised to see that 42 percent said they were looking for friendship from an extramarital partner — and 30 percent said they were hoping to feel butterflies again.
"As the data has shown, our users come to Ashley Madison seeking an element of intimacy they aren't finding with their spouses or in their daily lives," Isabella Mise, Director of Communications at Ashley Madison, tells Bustle. "Being appreciated and noticed by one's significant other is a key to maintaining emotional satisfaction and closeness — and while those components are almost certainly present at the start of many relationships, it isn't abnormal for that spark to eventually fade. Some couples know how to reinvigorate those passions and others don't, which can lead to people growing apart."
But things got even more interesting when it came to what cheaters got out of it. When they asked users why they like having affairs, the responses may not be what you're expecting. Sure, sex topped the list — but there was a lot more to it. Here's what they survey found.