The Strange AF Things Make You More Likely To Cheat On Your Partner, According To Science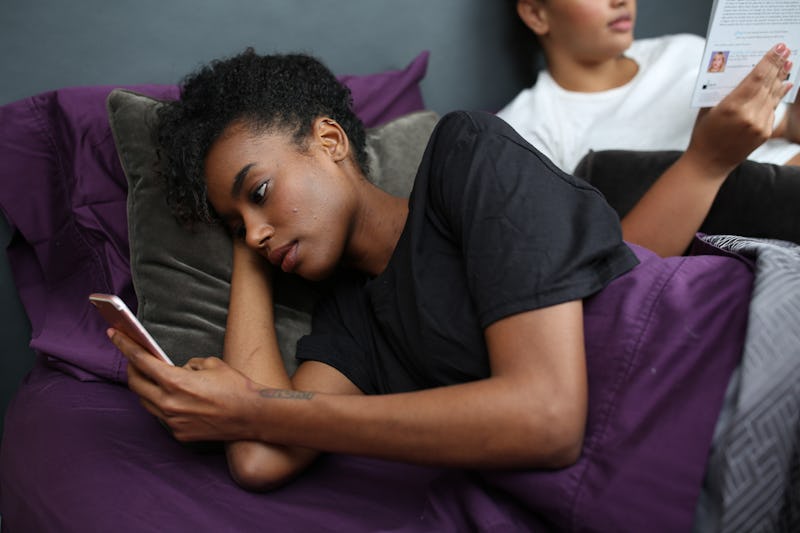 Ashley Batz/Bustle
Across the board, cheating is way more common than we'd like to admit. But it's more common among certain types of people than others. You can't always predict if you're going to be cheated on, but knowing what kinds of people cheat could help you spot the warning signs.
"I think the most common misunderstanding is that only bad people cheat," Erica Turner, MS, Resident in Marriage and Family Therapy and Director of Marketing at Group Therapy Associates, tells Bustle. "Sure, there are definitely people who are chronically unfaithful and may have little respect for their partner or themselves. But most of the people we see in couples therapy essentially 'slid into' cheating — they felt like something was missing or going wrong in their primary relationship, and instead of dealing with that, they allowed a friendship or interaction with another person to become inappropriate. This doesn't usually happen all at once, but over time, it builds until they have a physical and/or emotional intimacy with an outside person that threatens their primary relationship."
About one in five Americans have cheated, according to a YouGov poll. Here are a few qualities that research has found these people to disproportionately possess.