The 'UglyDolls' Voice Cast Includes Some Of The Biggest Pop Stars Around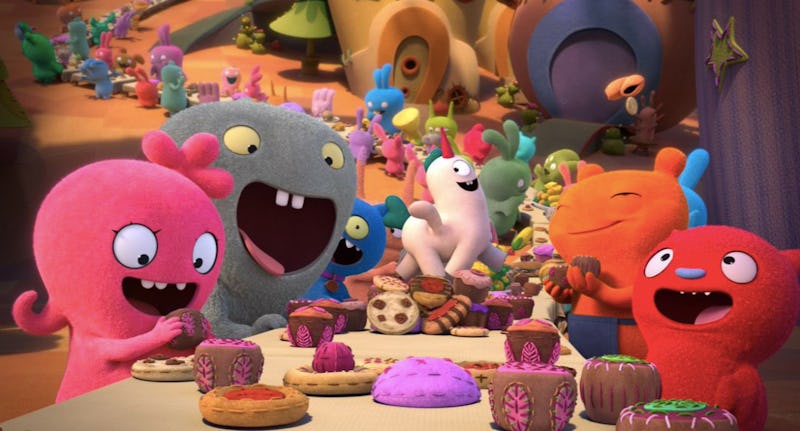 STX Entertainment
This year's docket of animated flicks includes some highly awaited sequels, including Toy Story 4 and Frozen 2. On May 3, UglyDolls hits theaters. And while it's not a sequel, it is based on the plushies that were popular back in the early '00s, that, as the name suggests, don't fit in with conventionally cute cuddly toys. But the best thing about the movie, besides the pure nostalgia, is that it's a musical. And the UglyDolls voice cast features beloved pop stars such as Kelly Clarkson, Nick Jonas, Janelle Monáe, Charli XCX, Lizzo, and Pitbull.
In this cinematic take on the toys' story, the UglyDolls live in a town called Uglyville, where everyone's uniqueness is equally celebrated. But the group of friends discover that at the other side of a mountain, there's another town that's vastly different: Perfection, where dolls fit the traditional standard of cutesy, plush toys. The dolls begin to wonder if this "perfection" is better than being unique and go through a journey of self-acceptance that should resonate with a lot of kids and adults watching.
There are so many A-list voice actors in the flick that it's easy to lose track of everyone in it, so to help, here's a list of who's playing who.