The New Characters In 'TWD' This Season Are Mostly Good — With One Terrifying Exception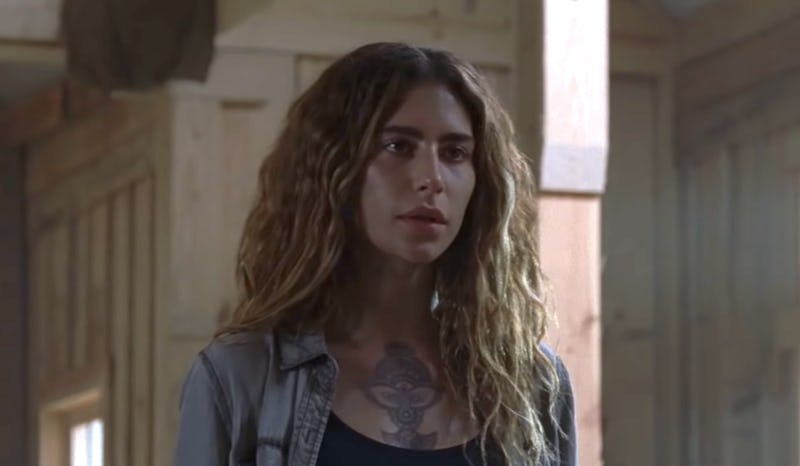 AMC
After eight seasons, The Walking Dead is already pretty packed with memorable characters. But the world will only continue to get bigger this season, and ahead of the premiere on Oct. 7, The Hollywood Reporter noted how 12 new characters on The Walking Dead Season 9 will change the dynamic of things. Although the undead have taken over the earth, more and more survivors are coming out of the woodwork. Some of these characters are part of communities that viewers are already familiar with, like the Sanctuary and the Hilltop. But other characters will introduce a brand new group to The Walking Dead. And, as to be expected, not all of these fresh faces will be on the side of Rick — or humanity.
More living humans sure sounds like a good thing during the zombie apocalypse, but anyone who watches The Walking Dead (or just lives life) knows that people can be majorly bad news. Rick is already trying to keep the existing communities of Alexandria, the Hilltop, Oceanside, and the Sanctuary united, along with subsuming The Kingdom survivors. And while some new characters will help in this pursuit, others have a very different plan. Because even though they don't appear in any of the Season 9 previews, the Whisperers are coming to The Walking Dead and comic book fans know just how evil this group is.
When it comes to the Whisperers, AMC hasn't released any photos or video of the actors in character. But viewers have gotten quick glimpses of the other new characters in the previews. So whether they're friend or foe, here are all the new people to know when Season 9 premieres. Mild spoilers based on the comics follow.