This Weeknd Song Might Reference Selena Gomez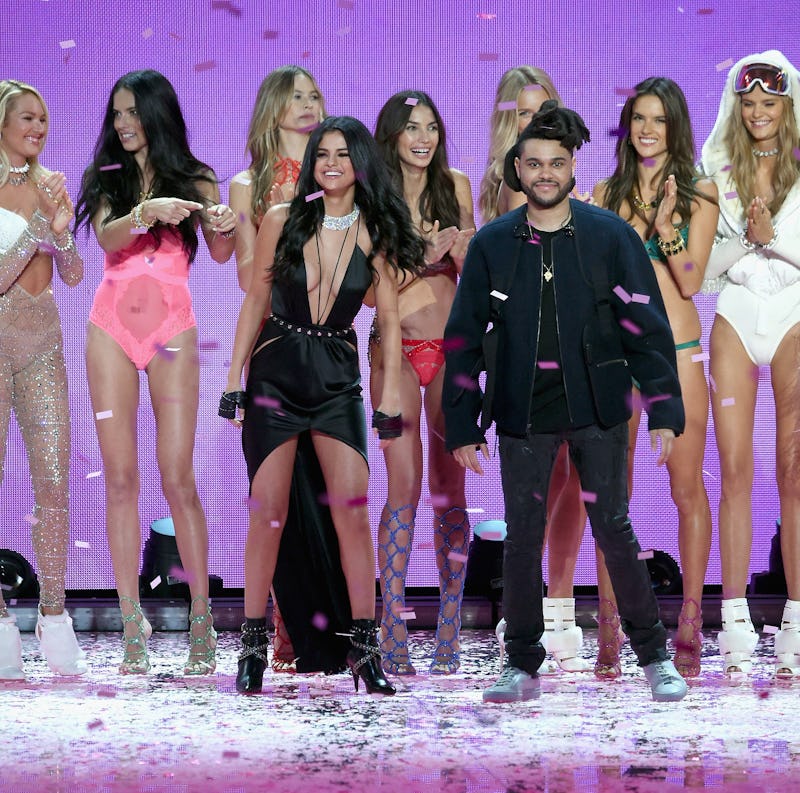 Jamie McCarthy/Getty Images Entertainment/Getty Images
On Wednesday, Selena Gomez and The Weeknd set the internet ablaze when TMZ released photos of them kissing and canoodling at Santa Monica hotspot Giorgio Baldi. Fans have since scoured the duo's music to try and piece together their potential romance, and Twitter users think they might have uncovered a major clue: The Weeknd's "Party Monster" may reference Selena Gomez.
In the song, which appeared on his latest record, Starboy, there's a lyric that says, "Like Selena, a** shaped like Selena." Online sleuths were quick to guess that he's referring to Gomez, though, without a last name, it's far from definitive. He could also be talking about late pop icon Selena Quintanilla-Pérez, whom Selena Gomez is named after. Still, it's hard not to buy into the theory. The track's newly debuted video features a woman who bares an uncanny resemblance to Gomez, further fanning the rumor mill's flames.
If true, The Weeknd's relationship with Gomez could trace farther back than their photos suggest. Starboy was released in November, and production would have had to close at least a couple weeks before that. That means they could have started dating as early as October. It's important to remember that anything at this point is pure speculation, but that one little line has sparked quite the rampant debate.
Some Fans Were Quick To Believe Team Gomez
It can't be a coincidence, right?
Some Stanned Hard For Quintanilla-Pérez
She was the original Selena, after all.
And Others Thought the Lyric Actually Brought The Two Together
Maybe it was the lyric that lit the fire, not the other way around.
We may never know which Selena The Weeknd was name-dropping in "Party Monster," but we definitely know which one he's cozying up with now. Maybe some things are better left to the imagination.