'The Winters' Is A Chilling Retelling Of Daphne Du Maurier's Spooky Classic 'Rebecca'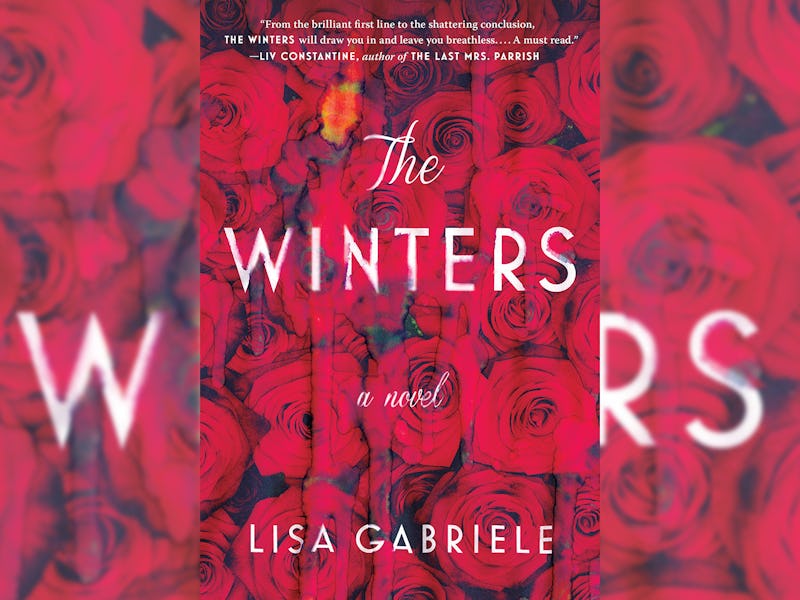 For over eighty years, Daphne du Maurier's Rebecca has been delighting and terrifying readers in equal measure with its haunting story of a young woman's fairy tale romance thrown wildly off course by the ghosts of her husband's past. Now, fans of the classic will be delighted to learn that the beloved book has gotten a modern update in Lisa Gabriele's The Winters, a chilling Gothic novel about love, obsession, and the pieces of our past that never truly leave us.
"Last night Rebekha tried to murder me again," begins the unnamed narrator of The Winters, almost echoing the famous first line of du Maurier's classic. Like Rebecca, Gabriele's narrative begins at the end, with an unidentified woman looking back on a whirlwind romance that is clear from the onset sours in some earth-shattering way. But how did the narrator's love story turn into a literal nightmare, one that still haunts her? That is the thrilling story The Winters tells.
A 26-year-old orphan working for the wealthy owner of a boat charter in the Caymans, the novel's narrator lives a sad and lonely existence in the Caribbean. That is, until Max Winters, a wealthy New York state senator, breezes into her life and upends everything. "What can I say about the four weeks that followed that wouldn't sound ripped from a paperback romance," the narrator asks, and she isn't wrong. Her romance with Max checks all the boxes: lavish dinners, expensive gifts, romantic moonlit moments, and plenty of passionate sex. Their affair even ends the way so many romance novels do: with the acceptance of a proposal.
The Winters by Lisa Gabriele, $26, Amazon or Indiebound
Engaged to Max after only a month-long courtship, the narrator agrees to leave her old life in the Caymans behind and move with her new fiancée to his lavish and secluded Long Island estate. Once she arrives at Asherley, however, it becomes clear that her fairy tale romance isn't going to be as simple as it seemed on the island. For starters, there is Max's 15-year-old daughter Dani, a troubled young girl who seems to hate the narrator even before their first meeting. Still reeling from the tragic death of her mother, who was killed in a fiery car crash a year and a half before, Dani is fiercely devoted Rebekah's memory, and as a result, is determined to hurt, embarrass, and torture her future stepmother.
Then there the matter of the first Mrs. Winter herself, Rebekha, whose presence looms over every inch of Asherley. Left alone as a result of Max's busy campaign schedule, the narrator begins to feel alienated at the grand Asherley estate, and can't help but obsess over the woman who walked its halls and slept in its beds before her. Seeing Rebekah's beautiful face in photos, living in the spaces she so carefully designed, hearing the stories about the love between her and Max, the narrator becomes fixated on Max's dead wife and the life they had together. She even fantasizes about their sex life. "Far from ruining my mood, these thoughts made me fiercer, clutch the blanket and a fist of his hair a little harder," she says. "I would never admit to this, to him or anyone else though. This was my secret, something that was just between her and me."
Despite mounting reservations about their marriage and growing paranoia about her new family, the future Mrs. Winters can't resist this new life with Max. "When the heart rules the body, it will always betray even the soundest, wisest corners of your mind," admits the narrator. "It's hard to believe now how easily I could be persuaded by sentiment, how the feeling of being needed could murder all my resolve."
And that is exactly what it does. The narrator lets her love for Max drown out her fear of Dani, her questions about the Rebekah, and the increasingly obvious truth that their family harbors dark, dangerous secrets, and forges ahead with the wedding preparations. But when the big day arrives, the truth becomes to obvious — and too deadly — to ignore.
Dark and richly atmospheric, The Winters is a mesmerizing tale about love and one of its ugliest consequence: jealousy, as the narrator describes, "the kind that grows like kudzu, vining around the heart, squeezing the air out, fusing with my thoughts and dreams, so that by the time I understood what was happening to me it was almost too late." While it is not a strict retelling of the du Maurier classic, Gabriele's novel has within it all of the components that has kept readers enthralled by Rebecca all these years: a fascinating narrator, a darkly alluring setting, a glut of thrilling secrets, and gorgeously lyrical prose describing each moment of mounting tension in which they are revealed.
A bewitching novel about love, lies, and the ghosts that never quite leave us alone,The Winters is a masterful retelling of an old favorite that has enough surprises to keep readers hooked, even if they think they know how it all ends.