Melania Trump's Slovenian Hometown Sells These First Lady-Themed Products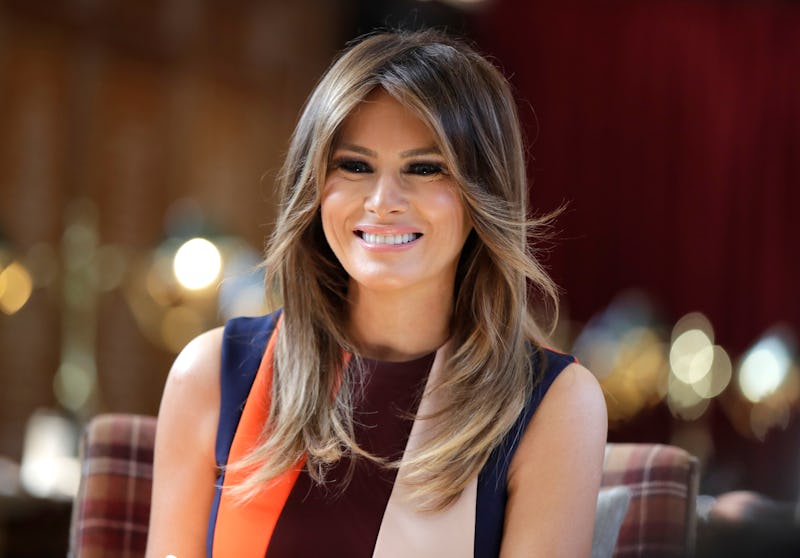 WPA Pool/Getty Images News/Getty Images
There's wine, honey, chocolate, and cake. No, this isn't a theme park gift shop, a local market, or a store at the airport hawking last-minute gifts to bring home. They're First Lady Melania Trump-themed products sold in Slovenia and her local hometown.
Reuters reported back in January that Melania was helping boost tourism in Slovenia as the country announced its fourth consecutive year of record tourism in the country. Seventeen percent more foreign tourists visited Slovenia in 2017, according to the country's statistics office. The country reported that the number of American tourists increased by 24 percent in November.
Since she became FLOTUS, Melania's home country has been using her image and titles (like "First Lady") to sell products, and having her in the Oval Office has been a boon to the country — and her hometown.
The official website for Slovenia has a special webpage for Sevnica, the town where Melania grew up. Melania-themed tours helped boost its number of visitors by 20,000 since President Trump announced his presidential campaign. "After Melania, things really changed. Now we have tourists from all over the world," Sevnica Mayor Srecko Ocvirk told the Times.
Here's some of the Melania products available for sale in Slovenia.