There Were 8 Attacks On Abortion Rights This Week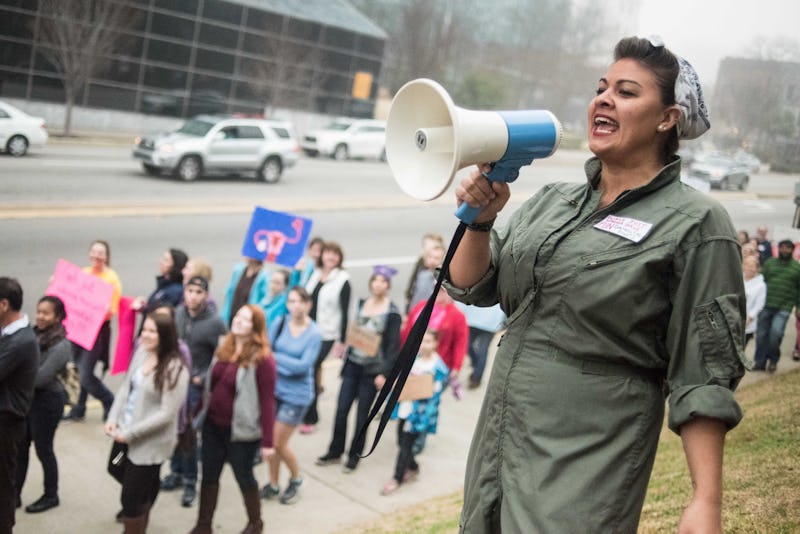 Sean Rayford/Getty Images News/Getty Images
With less than a week running the country under his belt, President Donald Trump has certainly shown Americans that he means business when it comes to promulgating a regressive agenda. It seems that no group is safe from the wrath of Trump's signature, but reproductive rights seem to be a particularly popular item on his chopping block. Within Trump's first week, these abortion attacks from the president's office and from Congress serve as a stark reminder of one of the things people marched for on Jan. 21, and what everyone will have to continue fighting for in the days to come.
Two major pieces of anti-abortion legislation have been pushed forward since Trump took office, but they were accompanied by statements of intent and ideology that are nearly as chilling as the laws they complement. These attacks are historic in their swiftness and will predicate an equally swift response from those willing to fight for women's right to choose. As with all restrictions on choice, these laws won't mean lower rates of abortion, they'll mean an increase in unsafe abortions that can result in illness or fatality. It's literally going to be life or death.
Below are the massive blows to abortion rights that happened in Trump's first five days in office.