People Are Sharing Their Love Stories In 13 Words & It Will Destroy You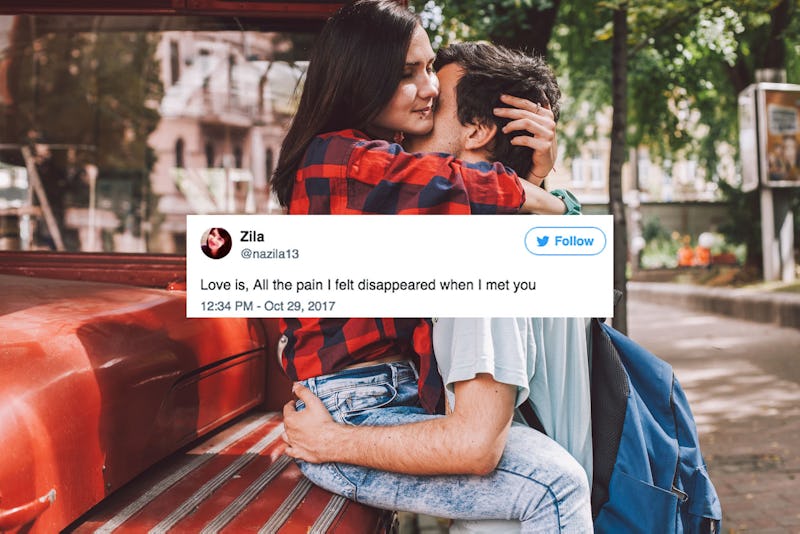 Fotolia
If you want to get an idea of what real relationships and love stories look like, the Modern Love section of the New York Times isn't a bad place to start. It's a series of personal essays, mostly submitted by readers, that celebrate and examine everything surrounding modern relationships. The section just had its 13th birthday and — in fitting celebration — they asked readers to tweet their love stories. The catch? They had to be limited to 13 words — which feels short, even for Twitter.
And I have to say, they're pretty moving. I guess the New York Times readers have a special way with words because whether they're serious or a bit more frivolous, most of these pack a punch. If I had to do it I'd probably immediately start working out how to fit a joke about a bagel into 13 words, but these tweeters weren't afraid to be a whole lot more genuine as they shared their loves stories. Though there are definitely some funny ones, too.
There are so many that are worth looking at, but if you want to get a taste of what people have to say, here are some of my favorites. From the serious to the less than serious, they all show just how unique everyone's love story is.