These 7 'Game Of Thrones' Product Collabs Are The Best Way To Celebrate Season 8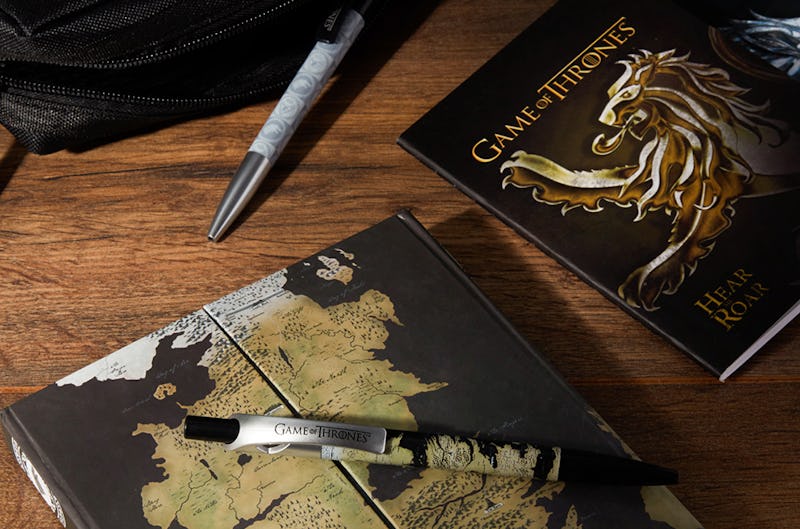 Primark
Have you been hiding under a rock since 2011? In that case, you might be the only person who hasn't heard of Game Of Thrones, so this may not appeal to you. Anyhow, for pretty much every other person on the planet, summer may be on its way but, real talk, we are more excited about winter coming. In anticipation of the upcoming final season, fans are getting ready for all sorts of Game Of Thrones-related japes. But y'all, these Game Of Thrones merchandise are hands down the best way to celebrate the 8th and final season of the show.
I guess you are thinking I am about to hit y'all with a load of cos play type stuff. Lots of wigs, cloaks, swords. Well guys, think again, because I for one like my fandom with a huge dollop of functionality. Yes, because being the biggest stan is not just for LOLs, it's a flipping lifestyle choice. Also, TBH, some of those characters look a little grubby and I don't mess with that.
The range of GoT merch out there is seriously staggering. You could fill your entire home, wardrobe, drinks cabinet, and make-up bag with the stuff. And the price points are just as varied — from exorbitant costs only the ruler of the iron throne can manage (or anybody you know who works in finance), all the way down to bargain basement prices even the ruler of the royal septic tank can afford. Lucky for you, I've picked out some items from all different genres, and for all different budgets. Here's your list of the best.