These 'AHS: 1984' Theories Hint There Could Be ANOTHER Killer Lurking Around The Camp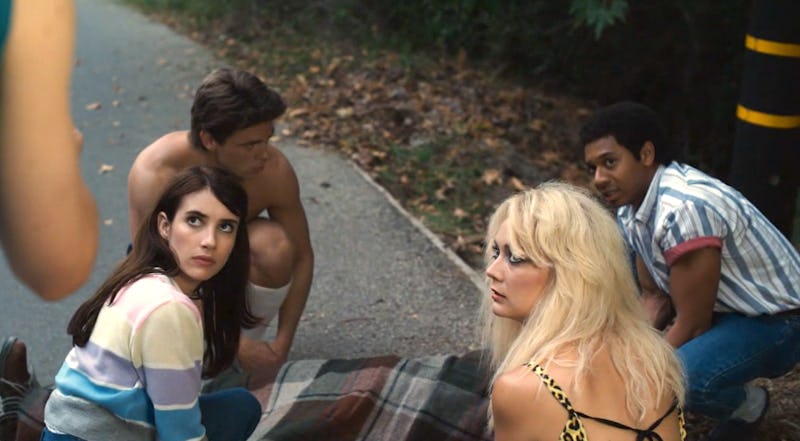 FX
Now that we're a few weeks into American Horror Story: 1984, it's clear that there's more going on at Camp Redwood than meets the eye. Actually, it's clear on any season of AHS that there's more going on than meets the eye. But fans think AHS: 1984's hitchhiker, in particular, could be a big part of unraveling the mystery of Season 9.
In Episode 2, Margaret revealed that the hitchhiker (whose real name is Jonas) was a counselor at Camp Redwood during the 1970 massacre. But considering Margaret is the real killer and actually just framed Mr. Jingles, she's obviously not a reliable source. And now that the Night Stalker, too, has been resurrected, it seems like this whole bring-the-dead-back-to-life thing is an ongoing thing at the camp.
Of course, we don't know for sure that the two incidents are connected: Jonas just keeps magically reappearing after being killed, while we actually saw the Night Stalker's body heal itself and levitate. But given the fact that the hitchhiker is the only one who may know the truth about Margaret — even if he hasn't yet remembered what he saw — he'll certainly continue to be a key part of the story.
Here's what fans think could be going on with him.