11 Amazing Examples Of Women Supporting Women In 2018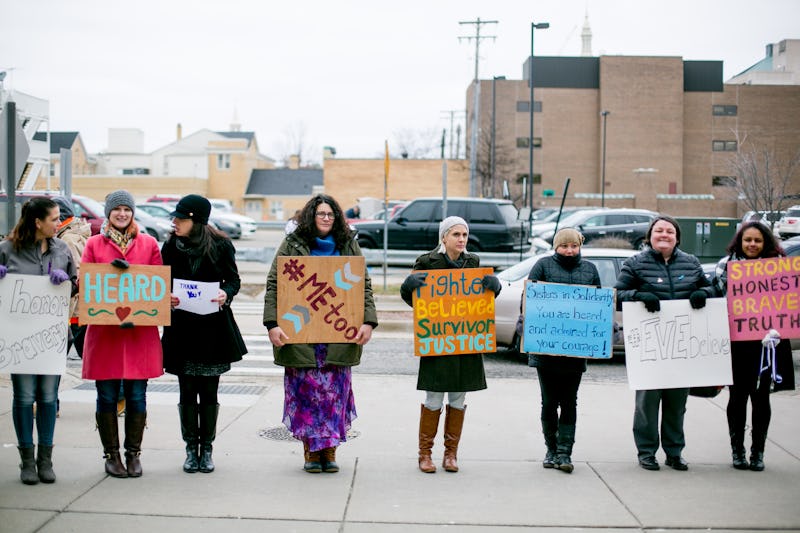 Anthony Lanzilote/Getty Images News/Getty Images
In the modern era, 2017 and 2018 have been particularly challenging years for women not just in the United States, but around the world. However, as women have encountered threats to their rights, they have also often come together more readily than ever to protect their freedoms and support each other. These amazing examples of women supporting women in 2018 are uplifting and prove that we can weather the storm — even if it doesn't end in 2018.
In the United States, recent advocacy for women's rights was brought to the forefront after the election of President Donald Trump, who has repeatedly used misogynistic language in the past and has also been accused of sexual misconduct by multiple women (Trump denies these allegations). The day after Trump was elected, women around the United States and the world marched in solidarity to let him know they're going to put up a fight. And that perseverance hasn't gone away. A similar Women's March happened the following year in 2018.
But the Women's March represents just one example of women banding together after Trump was elected and became president. There are plenty of other instance of inspiring camaraderie that definitely deserve your attention.