The Ages You Are Happiest, Most Creative, And Most Confident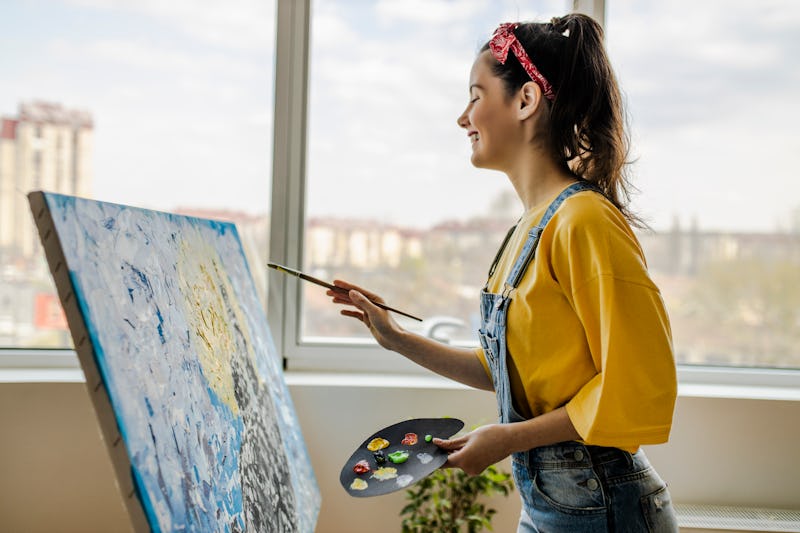 DjordjeDjurdjevic/E+/Getty Images
Age is just a number, but that doesn't stop us from endowing it with a whole lot of meaning. Researchers have been attempting to identify the most important times in a person's life — the ages you are happiest, most confident, and most creative — for years now; and while the results of studies and surveys have been quite diverse, there are some common themes that make certain ages seem, well, just better. I'm not talking about turning 16 and getting your driver's license or reaching 21 and being able to go into a bar, though both provide a certain new-found confidence and excitement. Reaching peak happiness, confidence and creativity is far more illusive and doesn't necessarily involve hitting a clear milestone birthday.
There is no such thing as the perfect age, and though society tends to put a premium on youth, that doesn't mean your 20s are going to be your most successful or enjoyable decade. If you're not feeling particularly happy or creative during those years, don't let it get you down; though on the flip side of the coin, don't hold your breath waiting for a time when everything seems to fall into place.
Getting older is certainly not something to dread and as the studies show, no matter what age you are, it's never to late to pursue a passion and live life to the fullest. So go on — sign up for that pottery workshop or those guitar lessons.
Here are the happiest, most creative, most confident ages (according to science):