The 15 Most Popular Holiday Books, According To Goodreads Users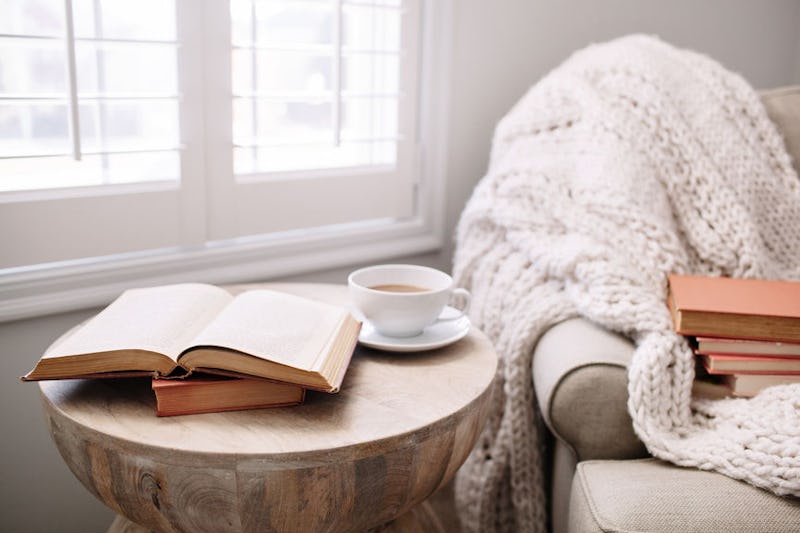 Kelly Knox/Stocksy
Everyone has their own set of holiday traditions they follow. For some, it involves trimming the tree, hanging up stockings, and stringing miles and miles of twinkle lights. For others, it revolves around baking cookies, singing carols, and sending out greeting cards. But for most people, no matter how they celebrate, the holidays aren't complete without a good old-fashioned festive story. If you're looking for a tale to share with friends, you might want to check out the most popular holiday books, according to Goodreads users.
Would it surprise you to learn that when it comes to the most beloved holiday books, Charles Dickens's A Christmas Carol and Dr. Seuss's How the Grinch Stole Christmas top the list? Probably not. But what if I said that A Fault in Our Stars author John Green has a title on the list, as does Lord of the Rings creator J.R.R. Tolkien? Now I've got your attention.
Generated by user-data — meaning it's a little one-dimensional and lacking some serious diversity and most of them are Christmas-related — here is a list of the 15 most popular holiday books, according to Goodreads. It includes plenty of your favorite holiday stories, and a few titles you might not even know — at least, not yet.