These States Only Have One Abortion Provider Left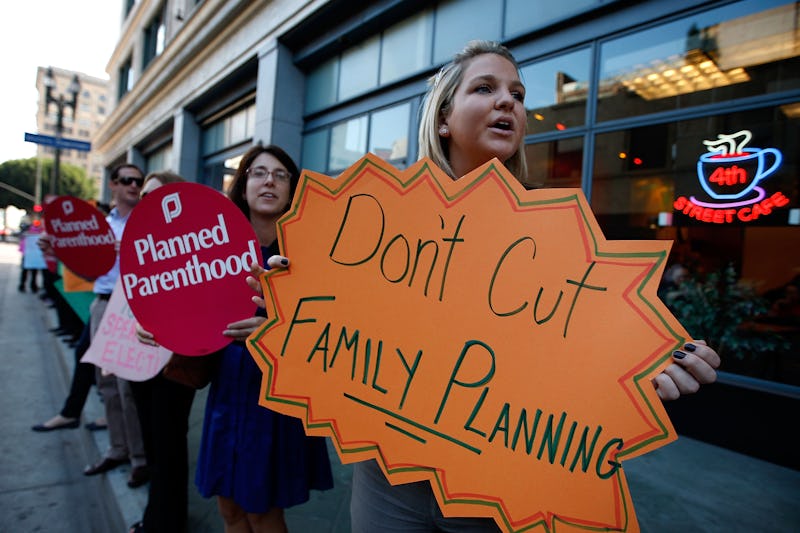 David McNew/Getty Images News/Getty Images
Reproductive rights have increasingly come under threat in recent years, and access to family planning services in several states has become dangerously limited. You may be surprised to learn that approximately one-tenth of U.S. states have only one abortion provider left, according to the Huffington Post, leaving many people in low-income communities unable to obtain safe, legal care. Despite federal protection, crippling restrictions and harsh regulations targeting providers (and, let's be honest, patients) make it unduly difficult to maintain clinics in at-risk states. Now, more than ever, we need to educate and support these lone havens of choice.
Under the new Republican administration, reproductive health protections will face steep challenges. With the inauguration of a president who has vowed to nominate a Supreme Court Justice who would work to overturn Roe v. Wade, advocacy groups are preparing to fight the inevitable roll back of reproductive rights. A win in Texas, where a federal court blocked Texas abortion restrictions concerning the disposal of fetal tissue, is cause for hope. However, this month alone, two new states join the list of those with only one licensed abortion clinic to service its thousands of female residents.
Statistics have shown that limiting women's access to abortion does not actually decrease the number of abortions that occur; indeed, research suggests that it's actually education concerning the use of contraception and access to abortion that lower the risk of abortion. So join the fight for women's reproductive rights and learn where abortion rights are most in danger. As the commonly repeated refrain goes, we won't go back.
These are the states with a sole abortion provider remaining: