These Sustainable Startups Are Taking Matters Into Their Own Hands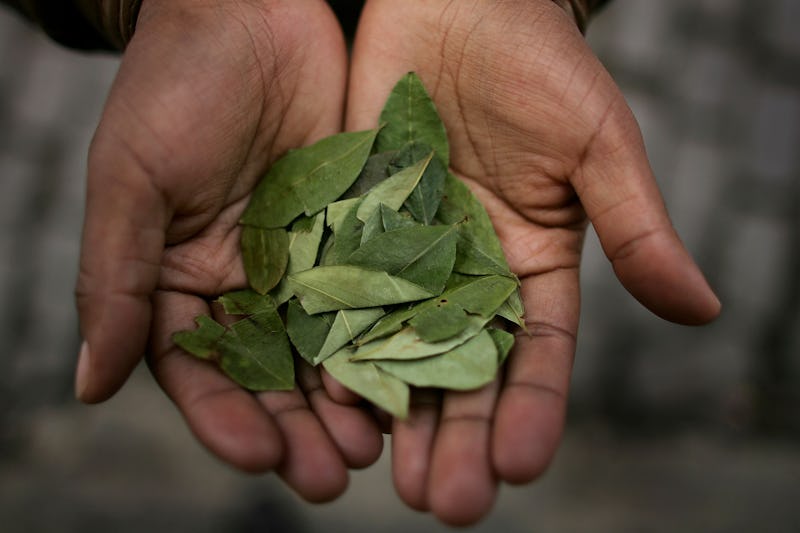 Spencer Platt/Getty Images News/Getty Images
On paper, Fatou Jabbie, Jeremy Lang, and Rike Wolf couldn't be more different. Based in New York City, Jabbie is a Gambian-born immigrant with an engineering background, while consultant-turned-creator Lang learned his most profound childhood lesson on the prairies of Canada. For her part, Wolf is a trained nurse who has traveled the world for work but calls Australia home. They don't even know each other, but they're all part of an important trend, as their eco-friendly startups, unlike Trump, aim to tackle some of the world's biggest challenges.
Despite the Trump administration's attempts to weaken environmental policy within the United States through cabinet appointments and executive orders, there's no doubt that an enthusiasm for environmental entrepreneurship remains. According to the Kauffman Index, both startup activity and the rate of new entrepreneurs have been trending upward in recent years. Meanwhile, environmental enthusiasm has gone mainstream, with millennials being considered the most sustainability-focused generation. At the intersection of these trends is the environmental entrepreneurship that can counteract the work of policymakers and executive orders.
The eco-friendly work of Jabbie, Lang, and Wolf takes vastly different forms, but at the core, they each seek to solve a problem within their communities. Ultimately, it's that kind of innovation that will keep countries like the United States moving toward a brighter, more sustainable future, regardless of politics.
Jabbie founded USL Technology, a sustainability engineering firm, five years ago to help architects and developers build more sustainable infrastructure in New York City. Currently, Jabbie is consulting on three new multi-family high-rise buildings in the South Bronx, where sustainability may not be a top priority for some developers or residents — but should be.
"The South Bronx is one of the most economically disadvantaged communities in the U.S.," Jabbie says. "There's a huge development boom that's happening in the area." That's the opportunity Jabbie needs to make the community more sustainable.
Jabbie does most of her work with contractors and developers, proposing efficient design choices as a building is being constructed or renovated, but she also interfaces with the building's eventual occupants. In doing so, she empowers them to make sustainable choices of their own.
"The whole point of being in a sustainably designed building is to help engage the occupants, so they can use the building in the most efficient way possible," she says.
For Lang, the idea for a problem-solving solution came when he was just 9 years old. As he rode through the prairies of Canada with his father, he saw farmers burning their fields of flax straw. "The fibers in the straw are so strong that they can't break down in the field, so they have to burn it," Lang recalls his father explaining. With his startup company, Pela, Lang has found a way to turn that flax straw into a compostable line of handmade products, including phone cases.
"Every piece of plastic that's ever been made still exists today," Lang says.
That's why Pela's products are made from an innovative new material, developed by Lang, that will decompose over time. While phone cases are the company's current sweet spot, Lang already has his eye on the next big idea. In the near future, he and his team hope to start offering more flax straw-based products, like yoga mats and flip-flops. There could even be a line of baby shoes in the future — think, baby shoes that could be planted in soil after the infant grows out of them.
Speaking of natural materials, Wolf's work centers around getting Australia's children to eat more produce. In 2013, with no engineering background, she started building her own bike — but not just any bike. Wolf's "Smoothie Bike" is built from recycled materials and uses the motion of pedaling to power an on-board blender. The smoothie bike paved the way for FruitCycle, Wolf's campaign to make kids enthusiastic about fruits and vegetables.
"The main goal was to raise awareness around how much fruit goes to waste and, at the same time, how many people are suffering from fruit insecurity," Wolf says. "The idea is to get fresh fruit back into schools and get kids back in touch with produce."
With FruitCycle, Wolf visits local schools with her Smoothie Bike. As kids realize that they can make their very own healthy drink just by riding a bike, she says, they take ownership over that and want to eat healthier.
Wolf also works to redistribute surplus foods to those in need. In her hometown of Townsville, located in Queensland, FruitCycle has redistributed the equivalent of more than 1 million meals, mainly to women's shelters. She hopes to grow FruitCycle by making more Smoothie Bikes that can live permanently in local schools, so that her messages of female empowerment and healthy eating can be passed on to the next generation.
At a time when the federal government seems hesitant to even recognize climate change, it's the work of individual eco-conscious entrepreneurs that can offer concerned Americans a source of hope. From Australia to Canada to New York City, innovative ideas are catching on. The ambition and passion that drive Jabbie, Lang, and Wolf to act on their ideas are a good lesson for the president's appointed leaders.
Surely, it's not just these three budding companies. The green startup sector is filled with growing ventures, such as organic lawn care companies and green building companies. Beyond business, a greener mindset seems to be sweeping the marketplace, as Pantone chose "greenery" as its 2017 color of the year to reflect the movement toward an environmentally friendly society. The innovative ideas of Jabbie, Lang, and Wolf fit perfectly into a pattern of environmental consciousness within the global marketplace.
As Jabbie put it, "I don't know when meeting the minimum was ever a goal. If you can meet the minimum, you can do more." She was referring to developers' need to meet efficiency standards in their buildings, but the notion transcends. There's more work to be done to protect the future of our communities, and, as government action lags, innovative entrepreneurship is a step in the right direction.