Kendall & Kylie's Latest DropTwo Collection Is Different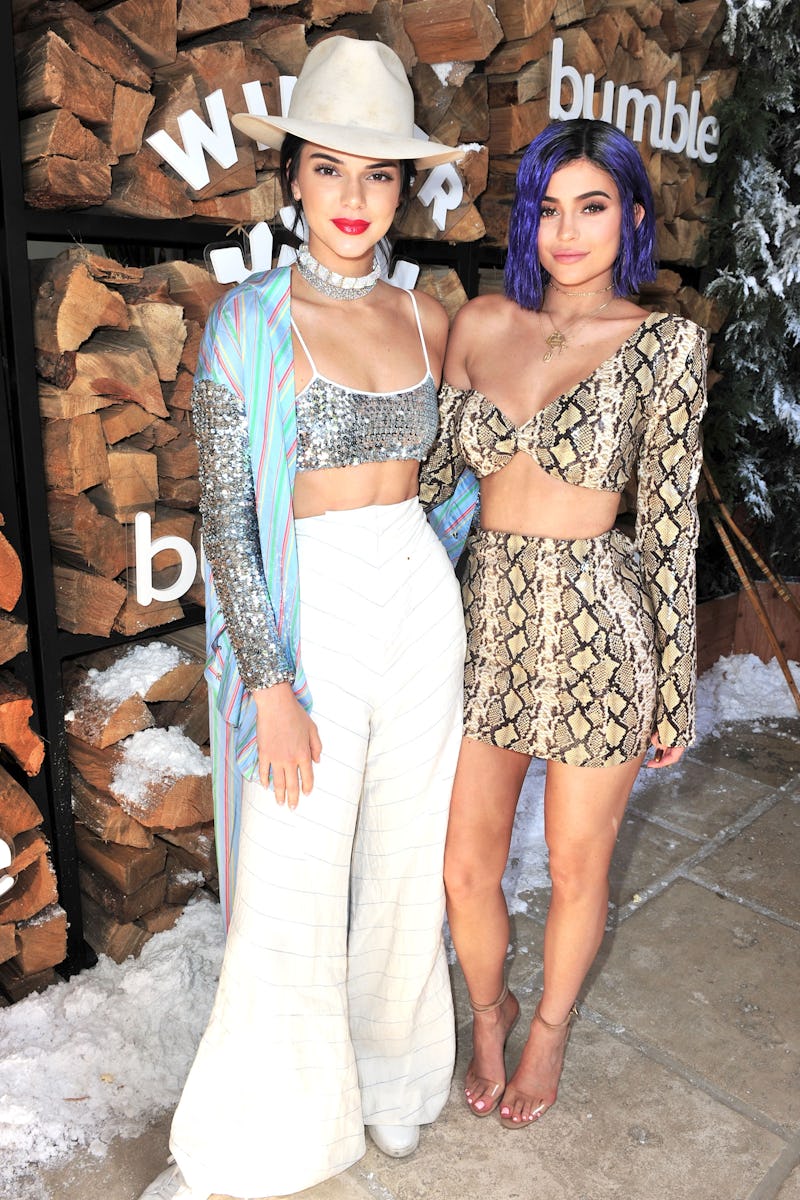 Jerod Harris/Getty Images Entertainment/Getty Images
When Kendall and Kylie Jenner first announced their new clothing collection, the social media sneak peeks made it seem like it would be similar to their other creations. Boy, was that misleading. The DropTwo Kendall + Kylie Collection looks nothing like the bohemian pieces the duo has released in the past. Think: phone cases, dad hats, and shirts with phone numbers printed on the sleeves. Trust me when I say that you've never seen Kendall + Kylie clothing like this before.
The collection is, well, somewhat of a head-scratcher. While the Jenners have still opted for shoes, separates, and dresses, this time is a mix between high-fashion pieces and loungewear. They also came up with some unexpected accessories. While the clothing still ranges between $65 to $395, you are able to snag their accessories for as low as $25. That price is a whole lot lower than their previous collections, my friends.
As far as the clothing goes, the designs have gotten a whole lot more interesting. There are both t-shirts and long-sleeve tees with phone numbers on them. The numbers are actually the real deal — sort of. You won't exactly be able to ask the sisters for life advice, but W magazine reports that if you call the numbers, you can leave them a voicemail. Kendall's reportedly tells people to call back whenever they want to hear her voice, while Kylie apparently pranks the caller with a fake "hello." As if all that isn't enough, there are matching phone cases to go with the shirts.
Call Me Kendall Oversized Tee, $75, kendall-kylie.com
Other pieces include a corset dress that stops below the chest and a bright orange latex dress. In true Jenner form, there's also a $195 latex bra to go with it. This is the definition of getting the best of both worlds.
Knit Rib Corset Dress, $250, kendall-kylie.com
On top of those designs, the Jenners also opted to incorporate suede sneakers, metallic slides, and over the knee boots as well. To really make your outfit complete, there are sunglasses, fishnets, and a $125 fanny pack. This family sure knows how to make a style statement.
Call Me Kylie Tee, $75, kendall-kylie.com
Honestly, you never know what these women will create next, but I don't think anyone was expecting this.