This U.S. State Searches For Sex Toys Online The Most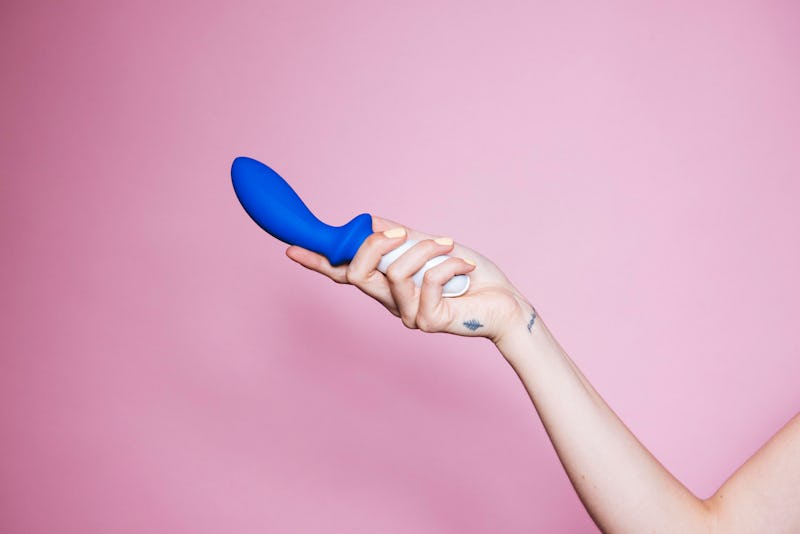 BDG Media, Inc.
Where in the country are sex toys most popular? It may not be where you think. New data from sex toy company Hot Octopuss looked at search engine queries to decide which states were searching for sex toys the most, and overall, Republican states were searching from them more than Democratic ones. But perhaps even more telling was the fact that states that were more religious and states with higher marriage rates were searching for toys than their less religious and less married counterparts.
Of course, there's no shame in searching for — and buying — sex toys, because sex toys can benefit everyone. For some, they're a necessity. "Vibrators kind of level the playing field for women in the bedroom," Claire Cavanah, co-founder of Babeland, tells Bustle, "A lot of women really need the consistent stimulation on their clitoris to have the same experience as men have." But anyone who's game can probably gain some pleasure from a sex toy.
Not state is interested in them, however. Connecticut came in at 49th on the list, while Hawaii was least frisky state, with the lowest amount of sex toy searches. Maybe they're just too busy being happy and enjoying paradise to bother?
Though there were a lot of different trends, probably the strongest and most obvious was one was simple: rural states are hornier than urban areas. These were the top seven sex-toy searching states.