This Beyoncé Doppelgänger Looks So Much Like The Singer That Fans Demand Selfies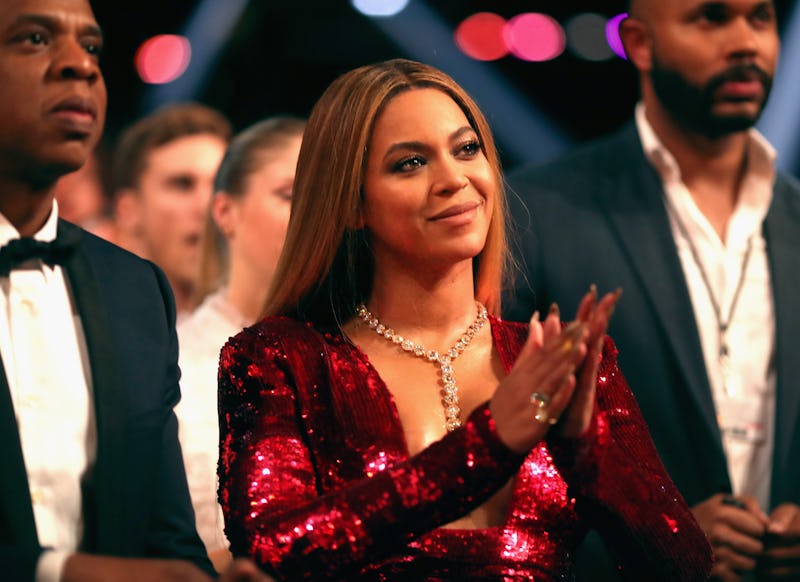 Christopher Polk/Getty Images Entertainment/Getty Images
Who doesn't love the iconic Beyoncé Knowles Carter? She's one of the most popular performers on the planet, so much so that even people who resemble the famous singer are being followed by fans. Brittany Williams from Detroit, Mich., for example, is such a close Beyoncé doppelgänger that she says she's been chased by people demanding selfies. (She's also been drawing a lot of media attention.) And when you look through Williams' Instagram feed it's pretty undeniable — this woman really looks like Queen Bey.
"It started in my teenage years," Williams tells Bustle, "when I was at boarding school." Williams explains that although she is indeed a fan of the singer, she wouldn't call herself a member of the Bey Hive. "I'm a fan definitely of her music, but more so her as a woman," she says. "I like the example she sets for us to be or for us to kind of mimic or model ourselves by."
While she's not in the Bey Hive, she's definitely had run-ins with some members. Not all of which have been pleasant. Williams recalls one incident with a group of fans singing one of Beyoncé's songs, who followed her to her car. "They chased us, actually, to the car," Williams says. "They beat it with their heels until we let down the window and gave them a photo — when we let down the window, though, they were singing 'Single Ladies,' so that was very bizarre."
And this isn't an isolated incident, as Williams explains being approached by fans of Beyoncé's happens quite frequently. "I can walk in the mall and people will freak out," she says. "Even if they just ask for my email and it starts with the letter B they freak out."
So, how do fans react when they realize that Williams isn't the real Queen Bey? "Some of them, it's not satisfying," she says with a laugh. She explains that people often need to be convinced that she's not Beyoncé. "They don't really make sense of the situation," Williams says. "That she would not be without her bodyguard, you know, so it's kind of impossible for me to be her."
Even so, fans of the singer "still want their pictures anyway." According to Williams, people will take a selfie with her because she looks so much like the real singer that they think they can fool their friends.
Williams did dress up for Beyoncé for Halloween this year — she explains that it was at the request of hundreds of followers — but other than this costume, she says she does not go out of her way to look like Beyoncé. In fact, she says she's "annoyed" that she can't have her hair dyed blonde without people assuming she's making an effort to be more like the singer. But she adds that even when her hair wasn't dyed or was styled differently, it didn't change much when it came to people's reactions.
So, what does Williams do when she isn't looking to draw crowds? She says she doesn't travel that much, but when she does go out of state she tries "to be as incognito as possible." As she explains, "I'm always in a cap or a skully or sunglasses, just things that would kind of distract from people being able to make an obvious comparison."
Even though it can be tough at times, luckily, it sounds like Williams has been able to embrace the fact that she resembles one of the most famous celebrities in the world.
"To be quite honest, I have a motive outside of this noise and it's to expose my creativeness ... I'm very creative. I have an eye for design and fashion and just being a style consultant," she says. "If anything happens that will allow me to speak more about what I have to offer, that's beneficial to me, but if it's just reduced to a comparison, there's no end game."
It's great that Williams is confident enough not to be bothered by the constant comparisons. "I continue to do me," she says. And while that could be a boost to what she actually wants to do in her career, it's also definitely a delight to fans of Beyoncé who are enamored with the uncanny resemblance.
Additional reporting by Lia Beck