Wander Beauty Just Created A Lipstick & Liner All In One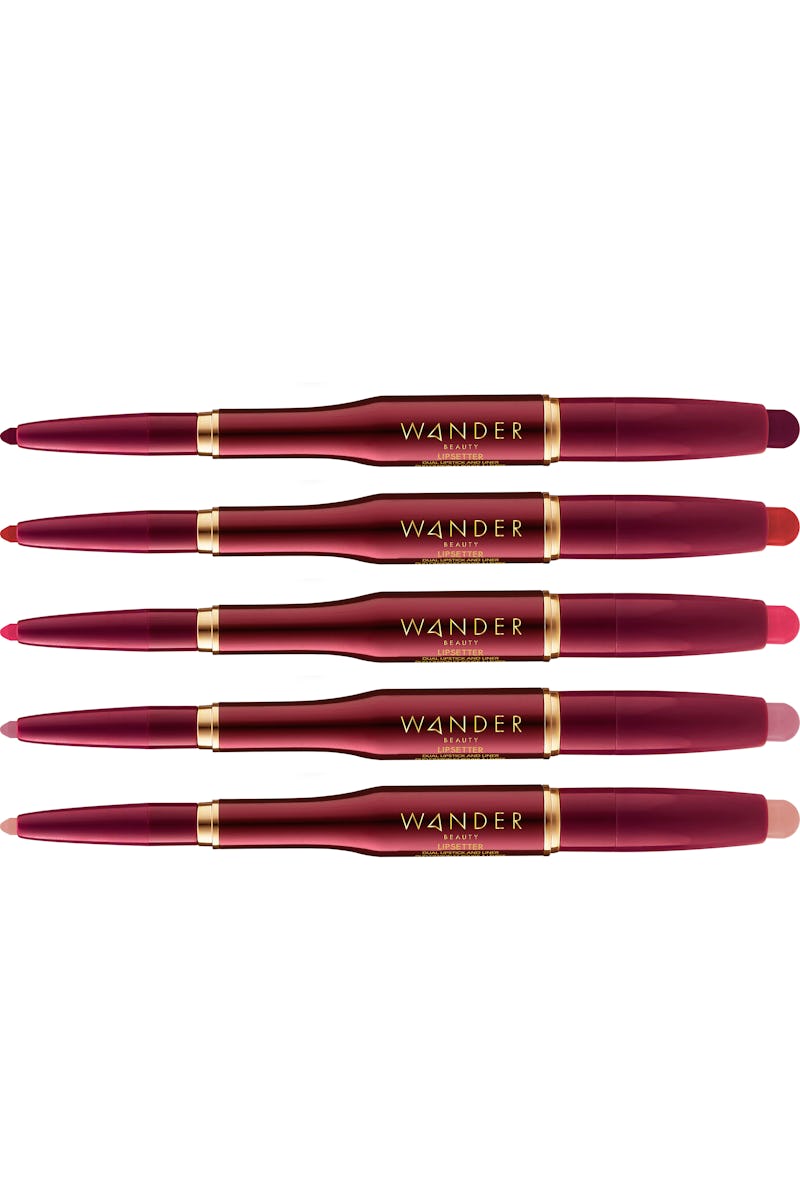 Courtesy Wander Beauty
Think for a second about how many lips products you have. What if I told you that there was a way to cut that number in half? Well, there is! Making your life a whole lot easier, Wander Beauty's Lipsetters have a liner and lipstick all in one. You don't have much longer to wait for the launch, either. Here's everything you need to know about the innovative products, so that you don't miss a single shade.
Say goodbye to the days of not being able to find the right liner shade or losing the pesky pencils in the bottom of your makeup bag. You can now stay organized and look great with Wander Beauty's Lipsetters. The five different lip products are double-sided with a liner on one end and a matching lip color on the other. Achieving the perfect pout has never ben so simple, my friends.
If you're looking to snag the five shades before anyone else, you can pre-order on the Wander Beauty website right now. The Lipsetters official launch on Aug. 1. You might not be able to have them in your makeup bag for National Lipstick Day, but buying them is still a great way to celebrate.
Each product is $28 each. Considering that you get two products for the price, that breaks down to about $14 each. That's pretty darn affordable, if you ask me. Not to mention the innovative design. The five shades — Bahama Breeze, On The Mauve, Fuchsia Class, Bold in Beijing, and Midnight Malbec — range from subtle pinks to deep plum.
It is worth noting that the design isn't completely brand new. ColourPop's On-The-Go Lippie Set has a similar double-sided design. Of course, they were less than half the size. Unfortunately, it was a limited edition item though, so the Lipsetters are the perfect way to fill the lip void.
Just look how easy the product is to use! Mark your calendars, my friends. This is one launch that you definitely won't want to miss.