This 'Charmed' Reboot Update Will Leave You Seriously Confused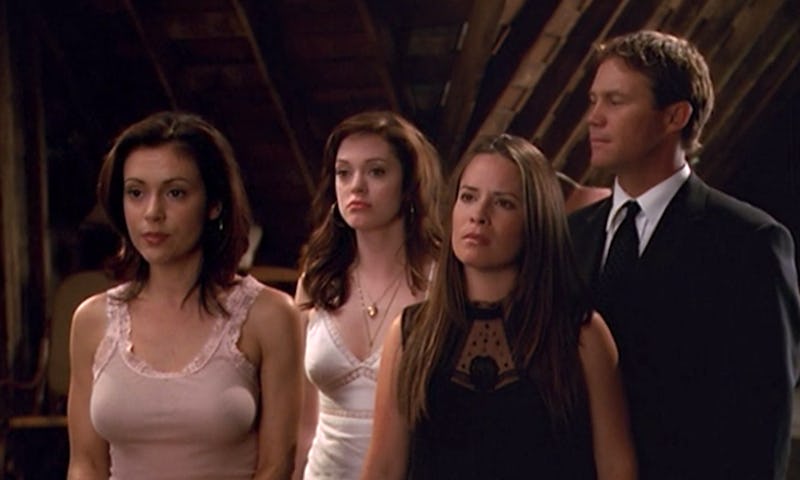 The WB
It's been a great year for film and TV reboots, as many fan-favorites like Lethal Weapon, One Day at a Time, and Twin Peaks were given the comeback treatment. But if you're still one of those people anticipating the Charmed revival that was announced back in January, you may want to stop holding your breath, because Holly Marie Combs just shared a Charmed reboot update, and it's bound to leave you scratching your head in confusion.
Combs took to Instagram on Friday to share a throwback photo of herself alongside her Charmed co-stars Rose McGowan and Alyssa Milano, and seemingly set the record straight about the rumors of the show's reboot. She wrote,
"I'm sorry to say that all the reboot rumors are just that…. Rumors. But here's #tbt to our wood nymph days. In our defense it was really hot so we wanted to wear the least amount of clothes possible. Really hot. That's my story and still sticking to it. Still. #charmed."
The situation is pretty confusing, to say the least. Bustle reached out to The CW for comment, but did not receive an immediate response.
Earlier this year, lots of rumors swirled that the series would be making its way back to the small screen, but those rumors were actually confirmed later on, with news spreading that The CW was ordering a pilot script for the series. According to E! News, there were plans for the reboot to be a "reimagining," featuring a new cast and a new storyline set in New England in 1976. There was also reports of Jane the Virgin's Jennie Snyder Urman executive producing the series, with Jessica O'Toole and Amy Rardin writing the script.
After so many details about the reboot spread early on, it's hard to tell if Combs was confirming that the previously announced reboot is no longer in the works, or just making it clear that she and the original cast will not be returning. Either way, a Charmed reboot has so much potential, and the confusion needs to be cleared up soon.