This Dad Built A Diagon Alley Replica In His Driveway For Halloween & It's Goals AF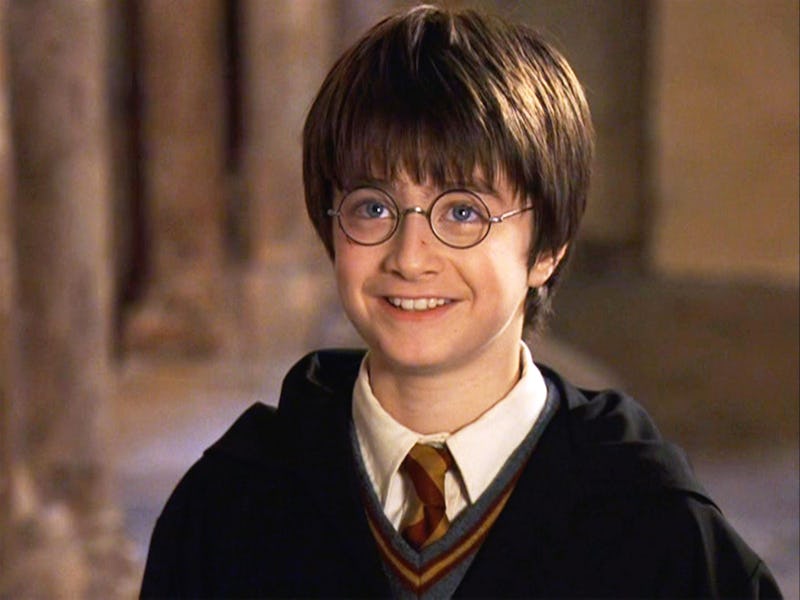 Warner Bros. Pictures
Every bookish child has wished at one time or another that the magical world of Harry Potter was real, and for two young girls in Seattle, that fantasy became a reality this Halloween when their father recreated Diagon Alley in his driveway. That's right Potterheads, we officially found our Parent of the Year, and I think even Molly Weasley would approve of this rad muggle dad.
When Jon Chambers, a Seattle resident and tech professional, decided to take time off from work to devote himself to creative endeavors, his 7-year-old daughter Avery had the perfect project for him: to recreate Harry Potter's Diagon Alley in their neighborhood. What started as a fun way to attract more visitors to their home on Halloween quickly turned into a 17-day construction project that brought one of the most fantastical fictional settings to life.
Starting with nothing more than pencil, paper, and a passion for the Harry Potter, Chambers sketched out six different storefronts from the wizarding world before enlisting friends and neighbors to help him build his masterpiece from the ground up. In total, his awe-inspiring scaled replica of the magical retail district features six storefronts, including Ollivander's wand shop, Flourish and Blotts bookstore, Madam Malkin's Robes for All Occasions, and the Quidditch supply store.
A professional in the tech industry, Chambers used 3D printing to create lanterns, sign ornaments, and corbels, and even added digital paintings to add the realistic finishing touches on his spectacular display. Complete with mood lighting, magical props, and the occasional fake snowfall, stepping into the Chambers driveway is like walking into the pages of J.K. Rowling's iconic book series.
When news spread about what the Chambers family was building, Potterheads across the state flocked and the chance to visit a place they had only ever dreamed of. Within the first two days of opening the impressive setup, the Chambers driveway-turned-alley had over 3,000 visitors, and more continue to pour into the neighborhood to see the spellbinding display every day. For west coast residents who can't travel all the way to London or Universal Studios Orlando, this small Seattle neighborhood setup offers them an unforgettable experience that takes them inside the world of their favorite franchise.
According to Chambers, that experience is only going to become more magical. Just yesterday, the world's coolest dad and neighbor announced on his social media accounts he was beginning construction on a Gringotts. According to his Instagram post, the wizarding bank will be a playhouse that will be auctioned off for charity when the display is taken down. His latest sketches also include plans for a The Leaky Cauldron-themed playhouse, so your dreams of sipping butterbeer just might come true after all.
As if being able to visit a real-life Diagon Alley wasn't reason enough already to find some Floo powder and catch the next fireplace to Seattle, the Chambers's Potter-inspired project has another purpose: to raise money and awareness for pancreatic cancer research. After hearing a story about their mother's co-worker dying of the disease earlier in October, the Chambers daughters decided to use their fun display to collect donations for pancreatic cancer research. A cause that is near and dear to Jon Chambers's heart following the death of his idol Steve Jobs from the disease, the family asking visitors to give whatever they can to help. You can learn more about their cause and how to help on the community project's official website, Diagon Alley Project.
If you've always dreamed of walking the wonderful wizarding streets of Diagon Alley, and helping a great cause at the same time, you can visit the Chambers's community project from now until Christmas.