This Chatbot Will Help You Negotiate Your Next Raise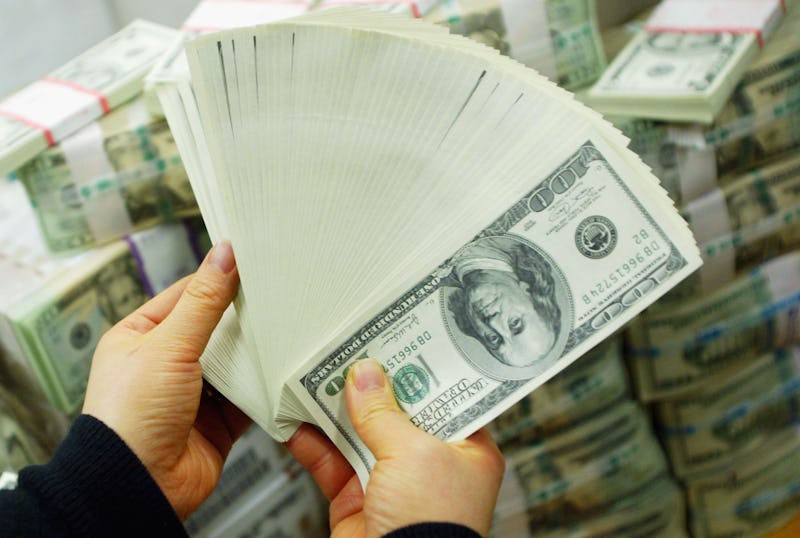 Chung Sung-Jun/Getty Images News/Getty Images
Equal Pay Day is supposed to empower women to fight for the same money that men get. But a lot of times doing this during a meeting with your boss is unfortunately easier said than done. Though your next job offer or annual performance review serves as the perfect opportunity to ask for a raise, it's sometimes difficult to feel confident doing so. Luckily, now more than ever there are various resources to encourage and help women go for it. A new Facebook Equal Pay chatbot will help you prep for your next raise negotiation.
The chatbot is named after and based on Cindy Gallop, a British advertising consultant who has consistently called out companies where women are under-represented. The tone of the bot is total boss lady meets Beyoncé meets your BFF giving you a pep talk before you go out and kill it. The bot was created by the ad agency R/GA, and partners like career site The Muse, professional community for women Ladies Get Paid, chatbot developers Reply.ai, and salary tracking firm PayScale.
To start a conversation with Gallop and learn some strategies to take your salary or wage negotiating skills to the next level, you can search for the bot on Facebook or use the Cindy Gallop direct message link.
Once you begin, Gallop will ask you for some basic information — your location, job title, and years in the position — and finds out what the average salary is considering those factors. Then, Gallop sets to work figuring out your negotiation strategy. She dishes out some truth like, "It's good to know the facts, but it's better to make a sh*t ton of money." With this kind of encouragement that comes off like a statement of fact, it's a lot easier to recognize that you deserve the money you should be getting.
The bot is designed to respond to certain prompts, so if you ask her advice, she'll tailor it to your request (though it will not be able to give you advice about very specific situations.) The bot also encourages users to make a plan going into the negotiation session. She suggests you write down how you're exceeding expectations. The bot provides some strategies you can take advantage of, saying:
My favorite is, ask yourself WWASWGD? 'What Would A Straight White Guy Do?' Do that. Alternatively, pick a career hero. What would [blank] do? If it's me, you know bloody well what I would do: Prepare, present my reasons, get paid. A lot.
Another one, is over-prepare, get your one-pager ready then make it a two-pager. Write the sh*t out of every possible reason you deserve to get paid, because you're contributing so much value to the business. Then go get paid.
This type of encouragement is infectious, and creates a concrete plan for going after what you want. According to Mashable, when the conversation is over, you'll get a bullet-point summary of what you went over to use as a cheat sheet going into your negotiation. So, that leaves you no reason to skip out on your negotiation this year.