This Harry Potter Escape Room Will Trap You In Hogwarts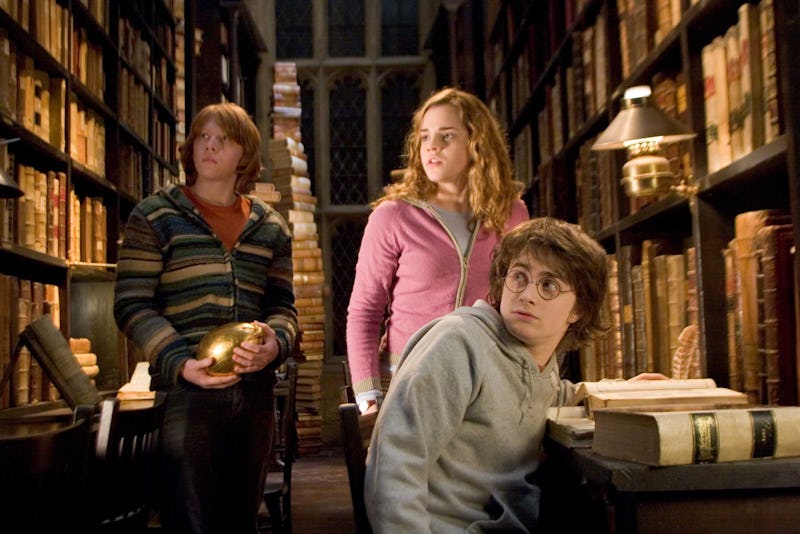 Who says magic isn't real? A new Harry Potter-themed escape room will give us Muggles the chance to practise our best spells and charms in order to make it out. The room will be called The School of Magic — and getting a ticket sounds like the next best thing to an actual Hogwarts acceptance letter.
In case you've somehow avoided the escape room craze, let me fill you in. Escape rooms are games where you and a group of your friends (or fellow Hogwarts students) are locked into a room and must solve a series of puzzles in order to get out. They're a ton of fun already — and introducing magic to the situation is bound to make it even more exciting.
In The School of Magic escape room, which is coming to Novi Escape Rooms in August, guests will find themselves trapped in Hogwarts — and only the Alohomora spell (or some good old-fashioned Muggle riddles) will get them out. From the looks of the picture shared on the Novi Facebook page, the Hogwarts library will play a large part in the adventure — but the rest is a mystery that even J.K. Rowling doesn't know the answer to.
The School of Magic escape room is in Michigan — but everyone else don't fret: You're bound to find a similar adventure in your home state, as Harry Potter-themed escape rooms are a growing trend that's not going away any time soon. The way I see it, there's only one flaw: If I ever found myself trapped in Hogwarts, I wouldn't want to escape.