This Helen Mirren Advice For Women Is Perfection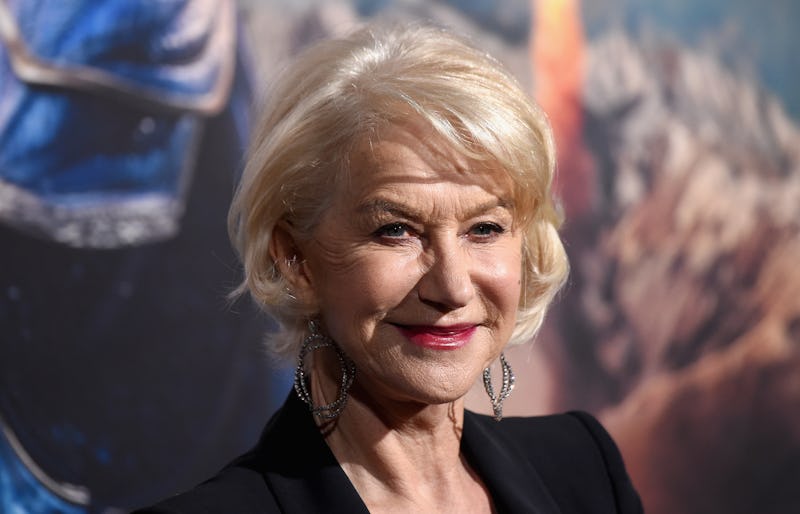 Frazer Harrison/Getty Images Entertainment/Getty Images
Dame Helen Mirren has spoken, so listen up. While chatting with BuzzFeed UK about her upcoming film, The Fate and the Furious, Helen Mirren gave advice to empower women. In her typical badass fashion, the 71-year-old talent offered up the most spot-on advice that women of all ages should absolutely take to heart. Basically, women should just embrace a "f*ck off" attitude.
First, she was asked, "What advice would you give to your 16-year-old self?" Mirren replied, "Learn how to say 'f*ck off' more often." Boom. Later on in the interview, she was asked, "What's your advice to empower women?" To that, the Oscar winner answered, "Say 'f*ck off' more often. Same advice really. My generic advice for everything." Mic drop.
Does it get more perfect than that? Only Mirren could give such simple, yet such powerful advice. She certainly isn't someone who is going to sit back and be restricted just because of her gender or her age. Regarding ageism and women's changing appearances in Hollywood, Mirren told TheWrap in June 2015, "It's incumbent upon us to do something about it. Not just to sit back and [accept it]." This is probably where she'd insert a passionate "f*ck off" and continue to do her thing as an influential women.
The world is a place where women are still fighting for gender equality and their basic human rights. So Mirren's advice is important. If anyone ever tries to tell you you're not worthy, you can't do something, you won't be successful, that you shouldn't follow your dreams, etc., you know what you tell them? Exactly what Dame Mirren told you to say.
Now who wants to design me a T-shirt with Dame Mirren's face and "f*ck off" on it?