This Is Your Most Irresistible Quality, Based On Your Zodiac Sign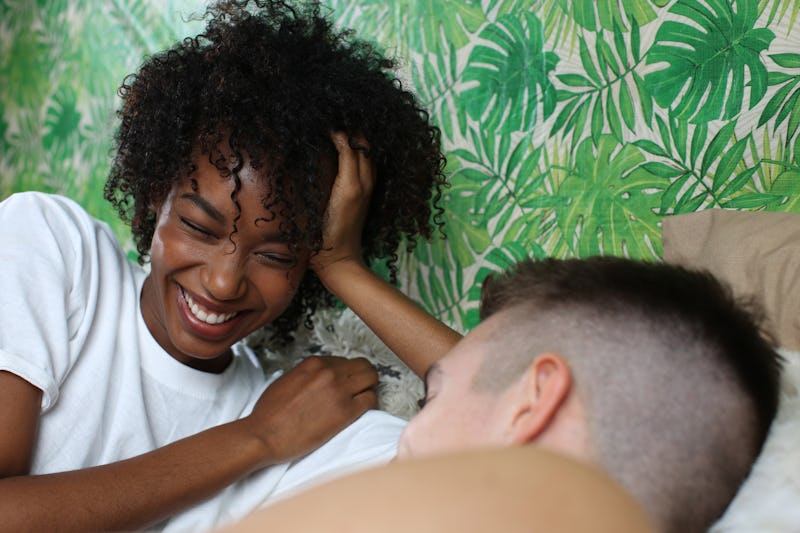 Ashley Batz/Bustle
Becoming the best version of yourself has nothing to do with changing yourself to fit a certain mold. It has nothing to do with impressing others or using mind games to get people to "want" you. Anyone has the ability to be irresistible because what attracts people to each other varies among each individual. If you're unsure of yours, astrologers say your zodiac sign can help you discover what special traits you might want to play up in order to shine.
"Some people have an allure that's enigmatic but undeniably their own," astrologer Cindy Mckean, tells Bustle. It's that certain something about a person that we can't put a finger on. "However, we can use astrology to help us nail our very own style of being as irresistible as we can be."
Among all 12 zodiac signs, there are four different corresponding elements (earth, fire, water, air) to match. Some signs within their element might know their strengths and utilize them more than others, Mckean says. "If you happen to be a Taurus, Leo, Scorpio, or Libra (one sign from each element, respectively), you have an intuitive head start on," your best attributes.
That's because signs like Taurus and Libra are ruled by Venus, the planet of love, beauty, and pleasure. "There's a certain charm both of these signs exude," astrologer Amy Tripp, tells Bustle. Libra tends to be more flirtatious, while Taurus tends to be more sensual.
But if you're not a Taurus, Leo, Scorpio, or Libra, don't worry. Each sign has certain inherent strengths that can be enhanced. So here are some of your best attributes, based on your zodiac sign.