This Little Girl Created Recreated Rihanna's Met Gala Look & It's Too Good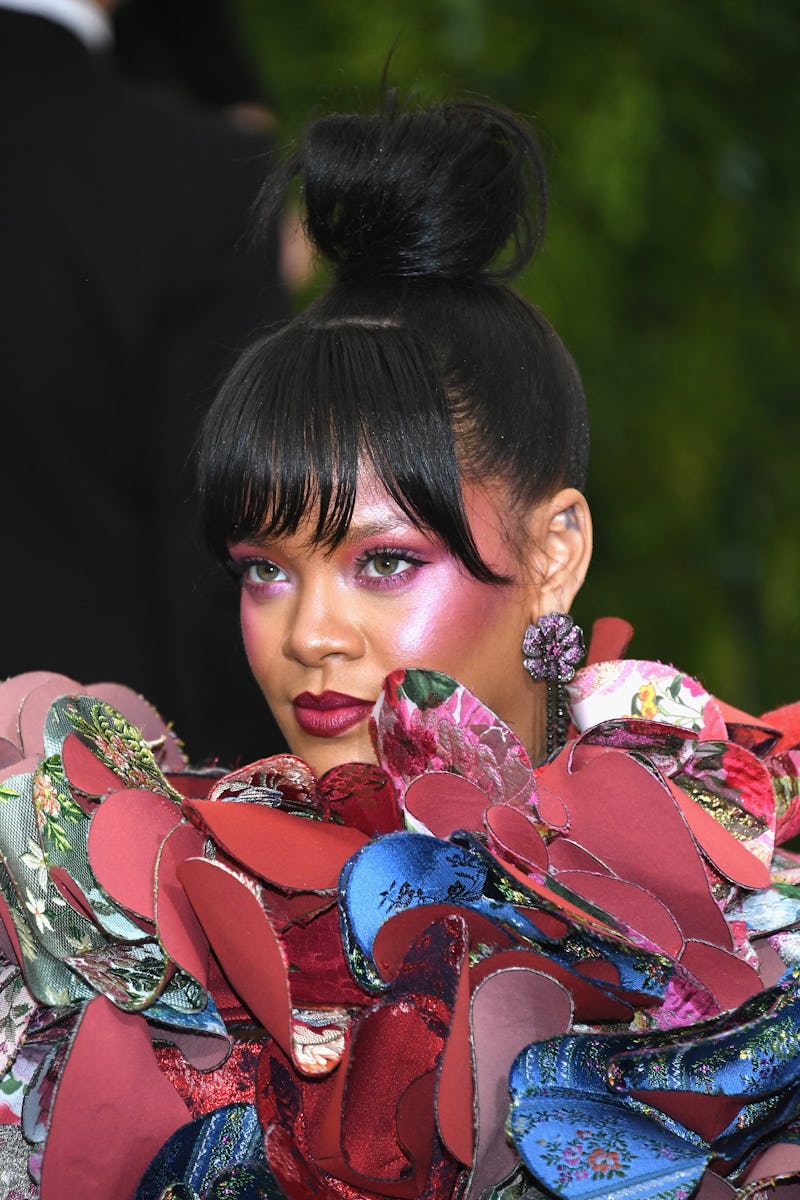 Dia Dipasupil/Getty Images Entertainment/Getty Images
Rihanna isn't the only person who can own a unique silhouette. One little girl recreated Rihanna's Met Gala look and it is definitely on par with the major high fashion vibes the singer was laying down on the red carpet. So, I think it's safe to say that RiRi officially has a mini me.
You have a photo that's been circulating online to thank for this newfound glory in your life. Just when you thought no one could slay quite like Rihanna, a photo of a little girl wearing a spot-on copy of her Met Gala look popped up on your Twitter and Instagram feeds. According to Allure, the post originated from the FreddyAmazin Twitter account, and let me just say on behalf of everyone, THANK YOU.
Rihanna's Comme Des Garcons design definitely wouldn't have been easy to recreate because of its intricacy. But, someone surely did turn this lookalike ensemble around quickly, albeit in a mini version. It appears as though paper or felt was used to recreate the colorful circles from Rihanna's gown. The little girl was styled like the singer from head to toe. I'm talking bangs, ribbons on her legs, everything. Without further ado, here's this mini style maven to show you how things are done:
This little girl shut. it. down.
I mean, this outfit might as well be an exact replica.
Let's take a good look at this close-up. Yep, that little girl nailed it.
People online are losing their minds over how similar these two are, understandably.
Some people are convinced that this is actually Rihanna as a little girl. It's funny to think that she'd been planning that major Met Gala moment since then!
Seriously, tho. Be humble.
Whoever created this thought of every single detail.
The hair, the makeup. She got it just right. OK? OK.
And now, you'll never be the same.