Baby Luna Is Growing Up So Fast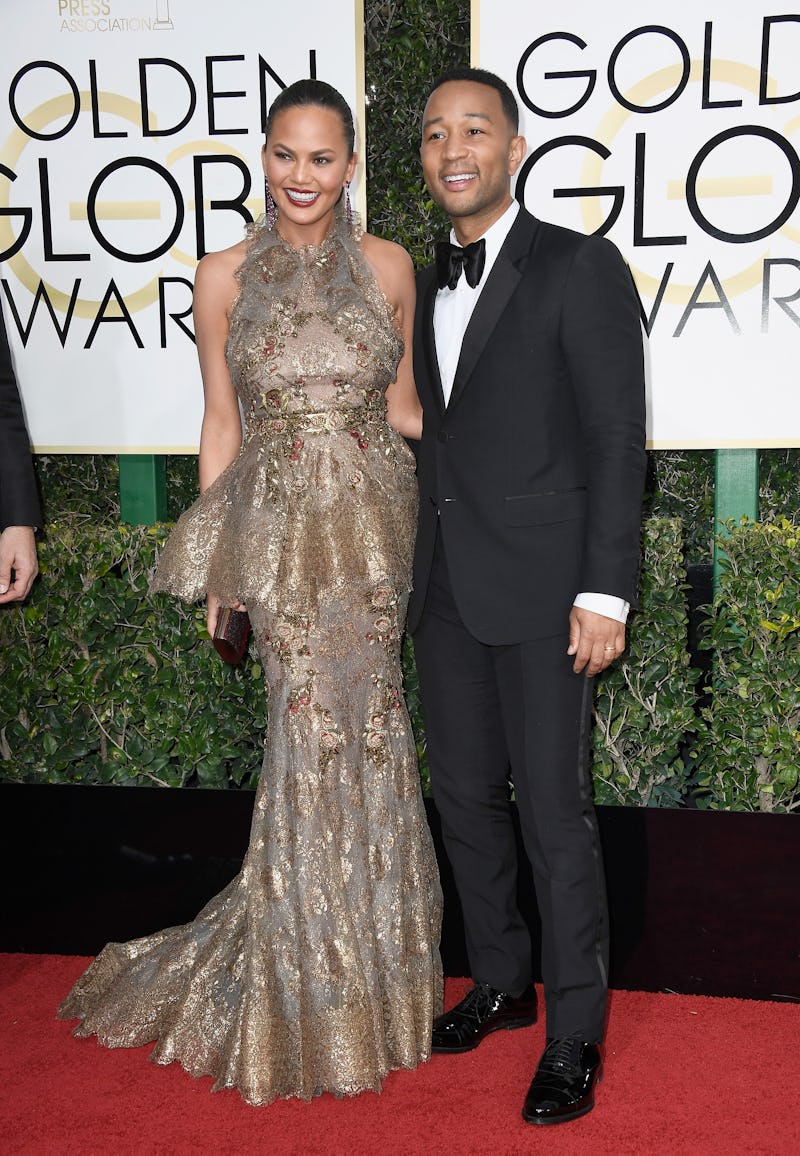 Frazer Harrison/Getty Images Entertainment/Getty Images
This week in news that will make you curse how quickly time flies by, John Legend revealed his daughter Luna is crawling. I know, I can't believe it either, but apparently, Luna is now 9-months-old. Legend broke the news during an interview with Entertainment Tonight where he could not help but gush over Luna and her milestones.
"It's a pretty fun time," Legend said. "We're enjoying this whole period of our lives and of her life." He also revealed Luna is pulling herself up on the coffee table, and can stand herself up even though she's not walking just yet. Legend is also convinced Luna has said her first word — "Hi" — and knows what it means since she gives a little wave when she says it. I suspect Luna is going to be crazy talented, just like her parents — just look at how quickly she's learning about the world.
Legend and wife Chrissy Teigen have been incredibly open about their parenting journey since Luna was born, and it is truly a privilege to watch her grow up. Luna may not be talking yet, but she is already just as famous as her parents. She is one little girl who knows how to command a room (translation: social media). With her first birthday just around the corner, Luna is going to be walking and talking in no time. She is growing up so fast, you guys, and I may be even less ready than her parents. ‌
Given Luna's ridiculous amounts of cuteness, ET could not help but ask if Legend and Teigen are planning on having more kids anytime soon. Legend confirmed they definitely want to give Luna a baby brother or sister at some point, it is just a matter of timing. Let's be real, imagining a world where Luna is a big sister is almost too amazing to handle.
For now, Luna is too busy bringing her parents (and their fans) nothing but joy to think about what her future holds. While she won't be a baby much longer, for now Luna is still a gurgling, bundle of baby goodness, and she deserves to savor being the center of attention. One of these days, she may be a big sister, but for now Luna is the baby of the Legend-Teigen family, and I'm sure they would not have it any other way.