This Makeup Artist's Swatches Look Like Portraits & Tattoos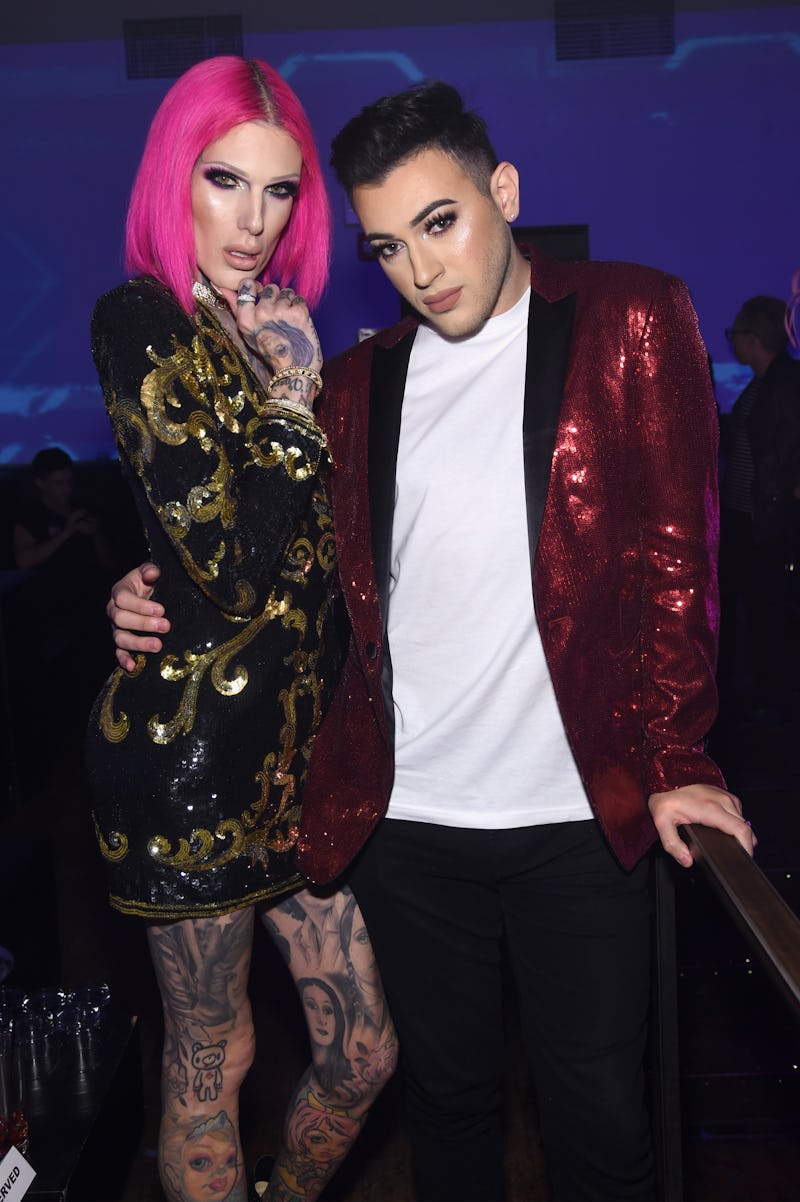 Jamie McCarthy/Getty Images Entertainment/Getty Images
The art of swatching makeup has become epic, extensive, and detailed beyond swiping product shades and textures on one's arm. Swatching is as stunning as creating an actual makeup look on a face. Self-taught and insanely talented Australian makeup artist Lana swatched the faces of Manny MUA and Jeffree Star using multiple palettes, eyeliners, and more, taking the art of swatching... beyond.
Lana, who goes by the "Lanartistry" handle, essentially created portraits of the two beauty influencers that also look like tattoos! Buh-bye basic swipe swatches!
Lana's work is breathtaking and she is an artist on two levels. Her swatches capture all the specifics of each of their faces and they demonstrate makeup as an artform.
On her Insta bio, Lana notes that all of her artwork is done with makeup products. All I know is that I cannot stop looking at her creations. They are so lifelike and they show what a creative eye and hand can do with eyeshadow and eyeliner.
Lana also posted time-elapsed videos on her YouTube channel, showing how she created the drawings of the faces with the products. They are a fascinating look at the process and show the viewer how eyeshadow is a perfect tool for sketch art.
You so need to throw her a subscribe on her channel and a follow on her Insta once you see her drawings.
OMG, right? Are you as blown away as I am? It looks exactly like Manny MUA.
Lana has such an eye. The sped-up videos display her swatching technique and show off her insane talent.
She also replicated the stunning Huda Kattan of Huda Beauty on her forearm. While most of us don't use our makeup to create portraits on other parts of our body, these sure are fun to look at. But Lana's efforts also illustrate — quite literally— the quality, richness, and potential of the products themselves. I walk away from these clips aware of the full power of makeup.
Update: Lana told Bustle that she inspired by many things, with her recent drawings taking inspo from products she has purchased and "from the beauty and the uniqueness of each individual. It is also a merging of my two greatest passions: drawing and makeup." She also says the support she has received continues to fuel her passion to create these swatches.