This MUA Transformed Into The Sailor Moon Scouts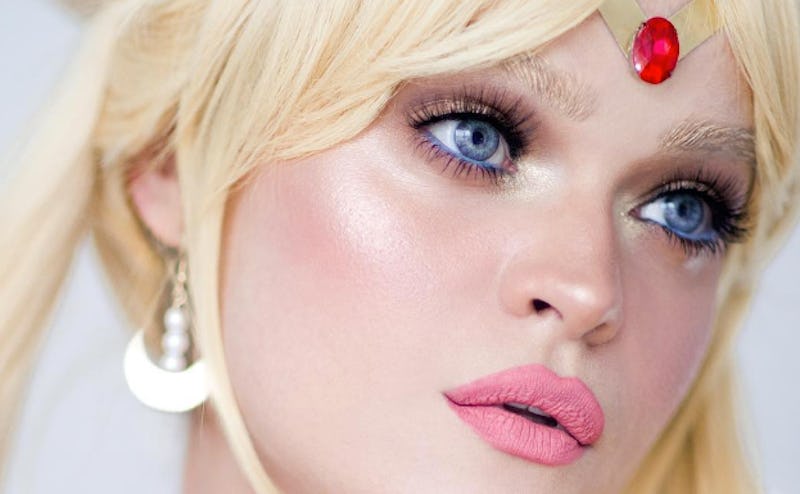 When it comes to fighting evil by moonlight and winning love by daylight, no one does it better than the one named Sailor Moon. Except, perhaps, for this artist who transformed herself into every Sailor Moon Scout using makeup and, quite possibly, magical moon prism power.
If you grew up during the '90s, chances are you fell in love with the anime Sailor Moon. Maybe it was the strong, badass female characters who lured you in and taught you to be confident in your girliness. Maybe it was the beauty of the animation and the uniqueness of the Scouts that inspired you to embrace and celebrate all the little things that made you you! Whatever first drew you to Sailor Moon, we can all agree that the show and manga were groundbreaking in instilling confidence in young women, men, and gender-nonconforming folks alike.
Needless to say, the nostalgia the characters and the show evoke is enough to send a searing, glowing tiara of pain right through our heartstrings. And this makeup artist takes that feeling to the next level.
Absurdly talented and ridiculously beautiful MUA Regina, known as @picturresque on Instagram, transformed herself into each of the Sailor Senshis using just the powers of makeup, costuming, and wigs. Take a look at these breathtakingly stunning depictions of our favorite characters.
1. Sailor Moon
The bleach-blonde brows and blue waterline are just genius touches.
2. Sailor Mercury
The icy highlight and blue brows are to die for.
3. Sailor Mars
That lip alone is mesmerizing.
4. Sailor Jupiter
All existence is being slayed by that mint green illuminator.
5. Sailor Venus
That subtle navy liner and bottom lash mascara pop amazingly against the orangey warm tones of the shadow and costume elements.
6. Sailor Uranus
This look is living proof that less can be so much more.
7. Sailor Neptune
This is bound to start a teal hair trend.
8. Sailor Pluto
Those red-brown eyes against the forest green brows are everything.
9. Sailor Saturn
Lollipop lipstick done right!
10. Black Lady
Who knew pink could be this evil?
11. Sailor Sun
And she created a look for Sailor Sun, who only exists in fan fiction!
To top it all off, Regina even created day looks and modernizations for each character. Here's Sailor Moon's everyday glam:
And her modern-day aesthetic:
She designed three looks for every single Sailor Scout! This girl is dedicated.
Regina wanted to create these looks to commemorate her "favorite childhood cartoon," which turns 25 this year. You can view the rest of her Sailor Moon-inspired looks on her well-curated Instagram account.
These looks are all surprisingly wearable. Maybe we can't shoot beams of light and destroy all the evil in the world, but we can embody our favorite characters for a little confidence boost on the daily.