You Can Listen To Couple's Therapy Sessions On This Podcast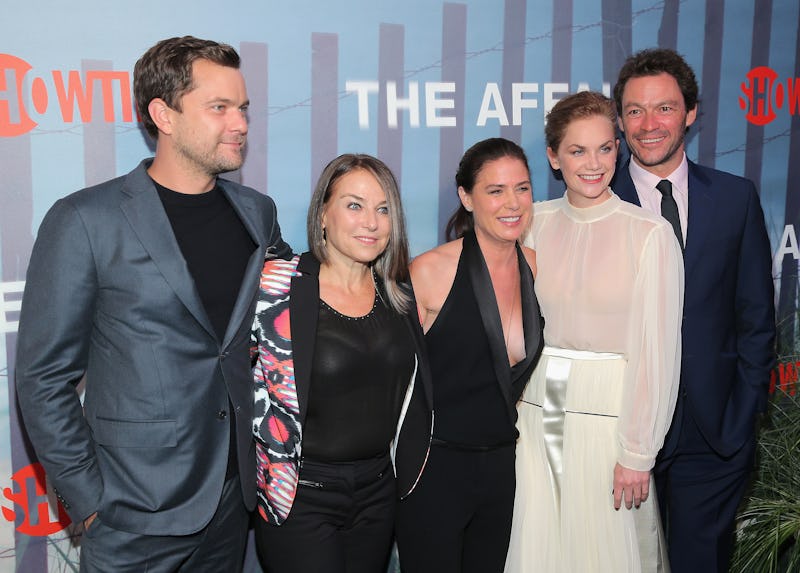 Jemal Countess/Getty Images Entertainment/Getty Images
Perhaps you and your partner have thought about going to couple's therapy, but you want to know what to expect before taking the plunge. Well my friends, there's a podcast for that. You can now listen in on couple's therapy sessions on the new podcast Where Should We Begin? As a Libra, whose creepy trait according to astrology is googling weird things, this is right up my alley. I am a voyeur. I love to watch people, and I can't help listening in on conversations if people are loudly having private chats in public.
Where Should We Begin?, hosted by relationship guru and sexpert Esther Perel, features couples who volunteered for the 10-episode podcast, according to an interview with Perel in Vogue. If you're interested in learning from other people's mistakes, this podcast has something for everyone going through every type of situation.
"Three episodes are around the theme of infidelity," Perel told Vogue. "Seven others cover themes of loss, infertility, unemployment, betrayal, sexlessness, communication, sexual abuse, trauma, and all kinds of other issues that people experience in life."
Don't think you're the eavesdropping type? You're in the minority. A survey published in the Independent revealed that 84 percent of people eavesdrop on other people's conversations, and 40 percent reveal the details on social media. Where Should We Begin? is inviting you to do both, and, because the subjects know they are being recorded, you don't have to feel like a creepy lurker.
Perel is recognized as one of the most insightful and provocative voices on personal and professional relationships, and the complex science behind human interaction, according to her website. She speaks nine languages, is known for delivering viral TED Talks, consulting for the Showtime series The Affair, penning thought-provoking, eye-opening books, and was named the most important game changer on sexuality and relationships since Dr. Ruth by the New York Times.
Seriously, this is the woman you want leading a couples' therapy podcast, something that has never been done before.
"It's compulsive listening; it's moving; it's true; it's real; it's humble," Perel told Vogue. "It's something very powerful about the fact that it's only audio, so you never see the people, you can only imagine them. And everybody is projecting something else. Maybe a part of themselves, or how these people look, or where they are from. We take out all identifiable information, so there's no names, no information. It takes a very unique, specific story and makes it more universal."
The podcast, which debuted in mid-May, already has people hooked. And, you can listen to Where Should We Begin? free through mid July.
Looking for a little taste? Elle reported that the first episode features a couple who is still recovering from the husband's brief affair a year earlier. And, "a later episode, called 'The Addict', features a couple whose marriage is in turmoil after uncovering the husband had been having sex with other women — often paying for it — from the start of their 40-year relationship. He has now been diagnosed as a sex addict."
If you're screaming "leave him!" you're probably not alone, but Perel argued in a TED Talk that infidelity doesn't necessarily mean the end of a relationship and that, in some cases, it can actually strengthen the bond. What advice did she give these couples? You'll have to listen in for yourselves.