You Need To See This Sailor Moon Eyeliner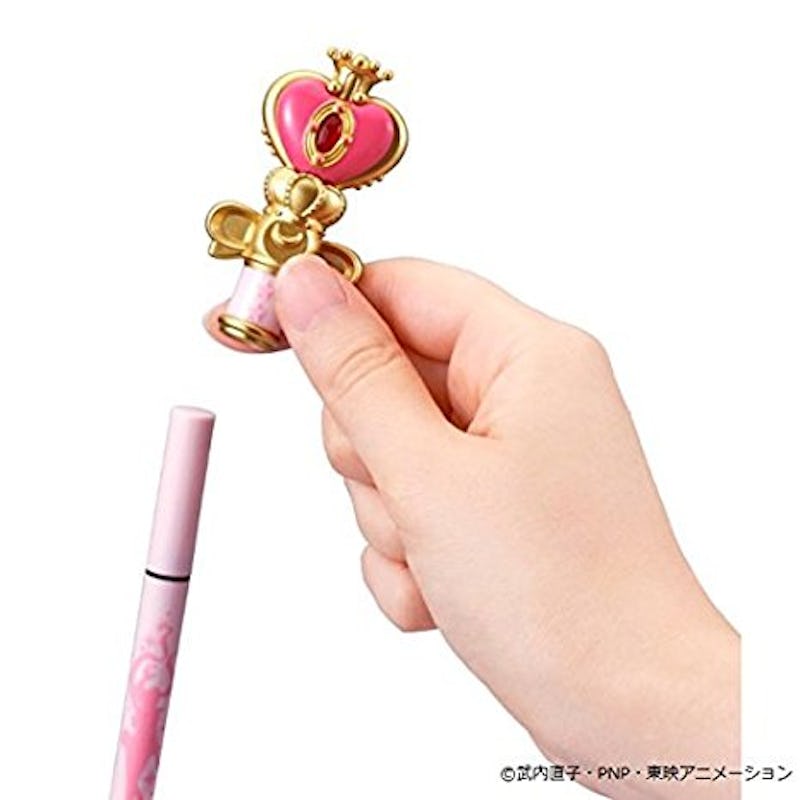 What do you get when beauty products and nostalgic cartoons combine? A cult classic, that's what. In case you missed it, the indie brand Bandai Miracle Romance carries Sailor Moon eyeliner that has quickly taken the universe by storm. While there are other makeup items in the Sailor Moon collection from the brand, the moon and heart shaped eyeliner wand has captured the most attention. One look at the product and you'll understand exactly why.
If you're looking to fight evil and nail the perfect eye look all at the same time, then you're in luck. Bandai Miracle Romance created an entire line of Sailor Moon makeup that has everything from a makeup powder compact to nail polishes. The most popular with fans appears to be their adorable liner though. Just like Sailor Moon, this eyeliner will never turn it's back on you.
Bandai Sailor Moon Makeup Powder Compact, $88, Amazon
According to PopSugar, the Miracle Romance Liquid Eye Liner is just as great as it looks. The Sailor Moon Liquid Liner comes in both black and brown with three different wand toppers to choose from. If you can't afford a trip overseas to snag the entire collection, there's still a way to shop. All of the eyeliners are available on Amazon and they are each between $20 to $36, depending on which wand topper you choose.
Miracle Romance Liquid Eye Liner in black, $20, Amazon; Miracle Romance Liquid Eye Liner in brown, $16, Amazon
Sailor Moon Miracle Liquid Eye Liner Cutie Mood Rod, $22, Amazon; Sailor Moon Miracle Romance Liquid Eye Liner Cutie Moon Stick, $25, Amazon
If the adorable little makeup wands aren't enough to get you excited, then maybe the Twitter responses will be. Fans are obsessed with not just the look, but also the application of the product. Here's what people had to say.
Agreed.
You heard it here, people.
Yes, that says magical.
The emojis say it all.
Yay!
Now this is some great planning.
Actually, you can buy happiness.
Bottom line: you need this item in your makeup bag.