'Vanderpump Rules' Fans Will Want To Pay CLOSE Attention To This Tom Tom Detail At The Bar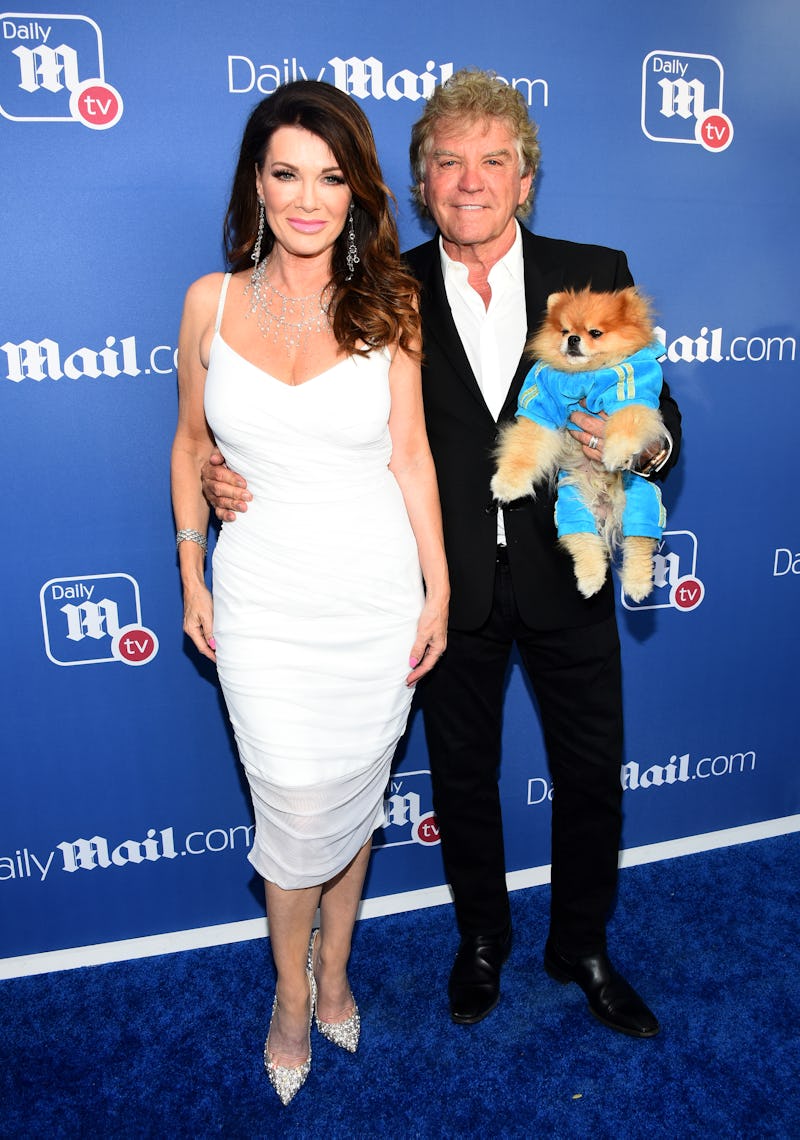 Araya Diaz/Getty Images Entertainment/Getty Images
Do you hear that? The sound of a clock ticking backwards? That means one thing and one thing only: Another Tom Tom scoop has hit the internet. At the DailyMail.com and DailyMailTV's summer party, also known as The Sexy Unique Event of the Season, Vanderpump shared a Tom Tom detail with Bravo's The Feast that will encourage customers to stare at the clock — but not out of boredom. Rather, that enormous clock Nick Alain built for the bar named after Vanderpump Rules stars Tom Sandoval and Tom Schwartz takes a less conventional approach to keeping time, and it is sure to catch patrons' eyes.
LVP explained to The Feast,
"If you see all the wonderful pieces [Nick Alain] created — it was a real honor to work with him. The back of the bar is something else. The clock goes backwards so that you get younger the more you drink!"
Wow. Nick Alain did not merely design a mammoth steampunk timepiece for Tom Tom. He designed a mammoth steampunk timepiece that runs backwards. Call him H.G. Wellsliquor, because he basically constructed a time machine for LVP's new establishment.
LVP also told The Feast that Tom Tom is "just something unique and different — you've never seen anything like this before." No kidding. Where else can you pull up a seat at the bar, throw some Sandoval-approved dry ice shots down your maw, possibly spot Ken Todd with a Pomeranian tucked in the crook of his arm, and literally watch the seconds run in reverse?
The Tale of Tom Tom is a tale that began in August of 2016, and it is one Pump Rules fans know by heart: Several hours into the Bubbas' wedding reception, LVP asked the Toms if they would be up for working with her and Ken Todd on a new bar that would be right around the corner from SUR. Two years, a special machine that plops out shots made of booze and dry ice, a chaotic trip to Las Vegas, and several tense conversations about the Toms' roles later, the bar is just about ready to open for business.
Though Tom Tom is not open-open, the bar did host a soft opening two weeks ago. On July 11, the latest addition to LVP's empire unlocked its doors for the DailyMail.com and DailyMailTV's annual White Party. Tom Tom's official opening date has not been announced, but LVP and co. have posted things on Instagram that suggest the day is nigh.
On July 1, Sandoval wrote, "In 3 and a half weeks, I will cheers to u in person when #TomTom opens." Vanderpump, on the other hand, opted to keep things a little more vague. In an IG caption that went up on July 12, she wrote, "We will be opening to the public in a few days, so stay tuned!" A representative for Tom Tom told Bustle that the bar could be open as soon as the last week of July.
Sigh. If only we had a Nick Alain-designed time machine that could send us straight to Tom Tom's grand opening.