These Trendy & Charitable Phone Cases Are So Cute That You'll Want Them All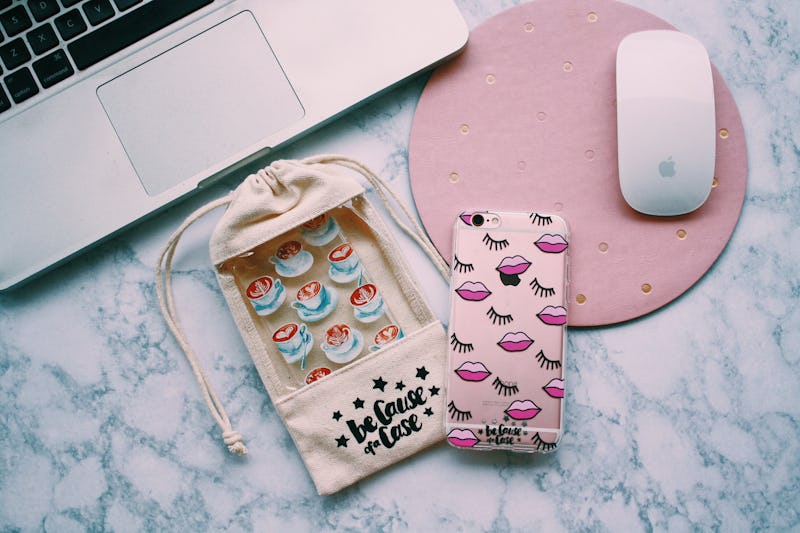 Kali Borovic
This year has been a huge one for charitable fashion items. Now you can get in on the fun with accessories that give back as well. Because Of A Case is a charitable phone case brand that you can feel good about. Not only do they have trendy styles and designs, you can breath easy knowing that your purchase goes to a good cause.
Since election season, people are giving back to more than ever. Fashion brands are getting into the mix as well, but not quite like this. Because Of A Case was founded with the mission to help with anxiety and mental illness one case at a time. The founders started with a mission to have every person "find their happy case," while giving a portion of proceeds to charity.
As of Aug. 19, the brand donates to three charities — Minding Your Mind, Sea Turtle Conservancy, Anxiety and Depression Association of America, Kind Campaign, and Operation Warm. Ten percent of all proceeds from each case purchased goes to the associated charity.
As of Aug. 19, there's a Protect Series, which offers hard phone cases, and clear cases for iPhone 6, 7, and plus styles. You can also purchase pop-sockets and shirts — all of which give back.
"We loved the idea that we could create colorful, trendy and fun phone cases that can brighten your day just by looking at it," the Because Of A Case website reads. "A phone case is something you carry around with you everywhere, and we were able to spread positivity through it. And in turn, we would donate a portion to help other people suffering from mental health issues.
Our customers started to suggest other causes, and we quickly realized that we wanted to be able to help more people. When you are able to impact someone and make a difference, your mentality changes in a positive way. We realized that we can truly "find our happy case" by giving back as much as we can, and because of you, we are able to do this."
The styles are absolutely adorable. Whether you're into lattes, floral prints, adorable animals, or snack foods, there's something to love. Not to mention that they're all extremely affordable. They range between $15 and $28, depending on whether you into clear of hard cases.
I had the chance to try out three of the designs, and they're all completely worth the price. Because Of A Case's designs are always catch people's attention, and they offer great protection as well. I can't recommend them enough.
We live in a world where it has never been easier to give back. Every little bit matters, whether it's direct money or a charitable purchase. Because Of A Case just rewards you at the same time, which, let's be honest, is as good of an incentive as any to give back.