This Tsum Tsum Princess Leia Lip Smacker Comes In The Perfect Flavor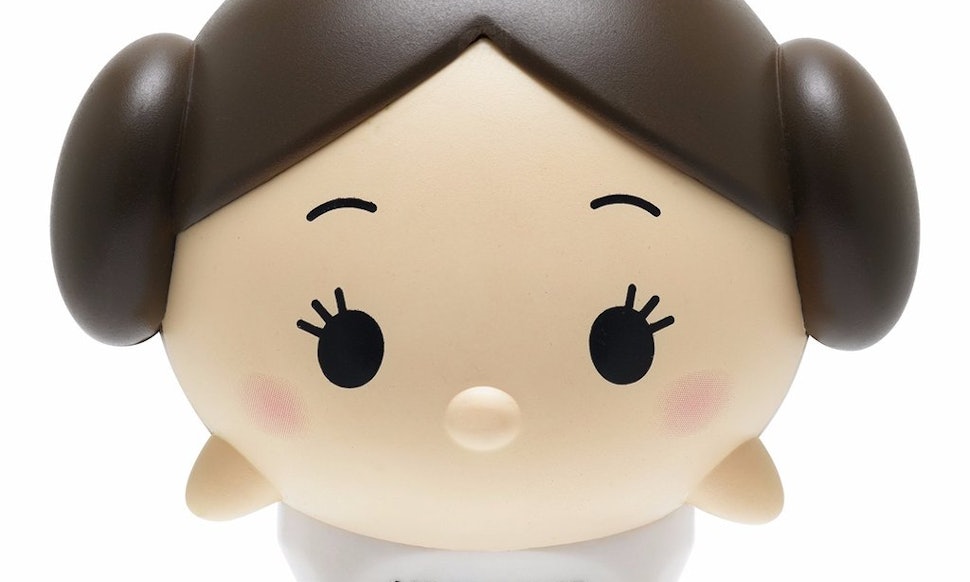 Lip Smacker
Ever since you were little, Lip Smacker has been bringing it in the lip department. Just like you now have collection after collection of eyeshadow palettes and limited-edition lipsticks, you had chapsticks back then. They were your foray into the beauty world, and many would have purses and drawers full of balms that were just as interesting and exciting as those high-end products you buy in adulthood. Just instead of sparkly green eyeshadow and Ultra-Beam Highlighter, you had Dr. Pepper balm and the newest holiday season flavor collection. Well, the good ol' days are not entirely lost. There is a new Disney Tsum Tsum Lip Balm in town, and it's nostalgia at its finest.
The Tsum Tsum collection is a collectible line of lip balm pots in special edition flavors. This Disney one has a lot of fun characters to choose from, but the most notable one has to be the Tsum Tsum Princess Leia. Featuring your favorite warrior princess, this adorable chap stick has a three-dimensional, cartoon-like Leia on top of the cap, which you then can unscrew to reveal an egg-shaped formula.
Tsum Tsum - Princess Leia, $4.95, Lip Smackers
While the whole design is adorable (and just big enough to make it easy to spot in the depths of your purse,) the real kicker is the scent of the balm. Lip Smacker is infamous for its flavors, giving us goodies like Pina Coladas and Berry Slush, so one has to wonder what flavor a Disney princess would get. Turns out, Princess Leia gets the scent of "Cinnamon Rolls," in tribute of her iconic bun hairstyle. So adorable!
If you're already planning on snagging the chap stick for yourself, you might be curious to see what other Star Wars versions they have. Peek below to see!
1

Darth Vader
Tsum Tsum - Darth Vader, $4.95, Lip Smacker
Meant to "save the galaxy from boring lip balm," you can dip your toe into the dark side with this Darth Vader chapstick. If you have a soft spot for the villains in movies, then this is the balm for you. And seeing how his soul is dark in the franchise, then naturally his flavor would be dark, too — dark chocolate, that is.
2

Yoda
Tsum Tsum - Yoda, $4.95, Lip Smacker
Carry the Jedi Master in your purse all day long with this Yoda lip balm. You might not start spouting pearls of wisdom like he did by using the chapstick, but you will refresh your lips with a delicious mint flavor!
3

R2D2
Tsum Tsum - R2D2, $4.95, Lip Smacker
Robot turned chapstick, R2D2 is here to provide your makeup routine with yummy blueberry flavors. Just in time for the winter, R2D2 has a special conditioning formula that smooths and moisturizes your lips, while also leaving behind a soft shine.
4

Storm Trooper
Tsum Tsum - Storm Trooper, $4.95, Lip Smacker
You'll never miss with this staple in your beauty arsenal. A cute version of the Storm Trooper, this lip balm has an adorable flavor attached to it: "Ice Cream Clone." Not only is it a play on the large, bulbous head of the Tsum Tsum — referring to how it looks like a scoop of vanilla ice cream — but it's also a fun play on words. I'm into it.
If you love Star Wars just as much now as you did when you were a kid, then this is the collection for you. The force is strong with this one.