Tiffany Trump Put Out A Pop Song In 2011 & It's So Fascinating To Listen To Now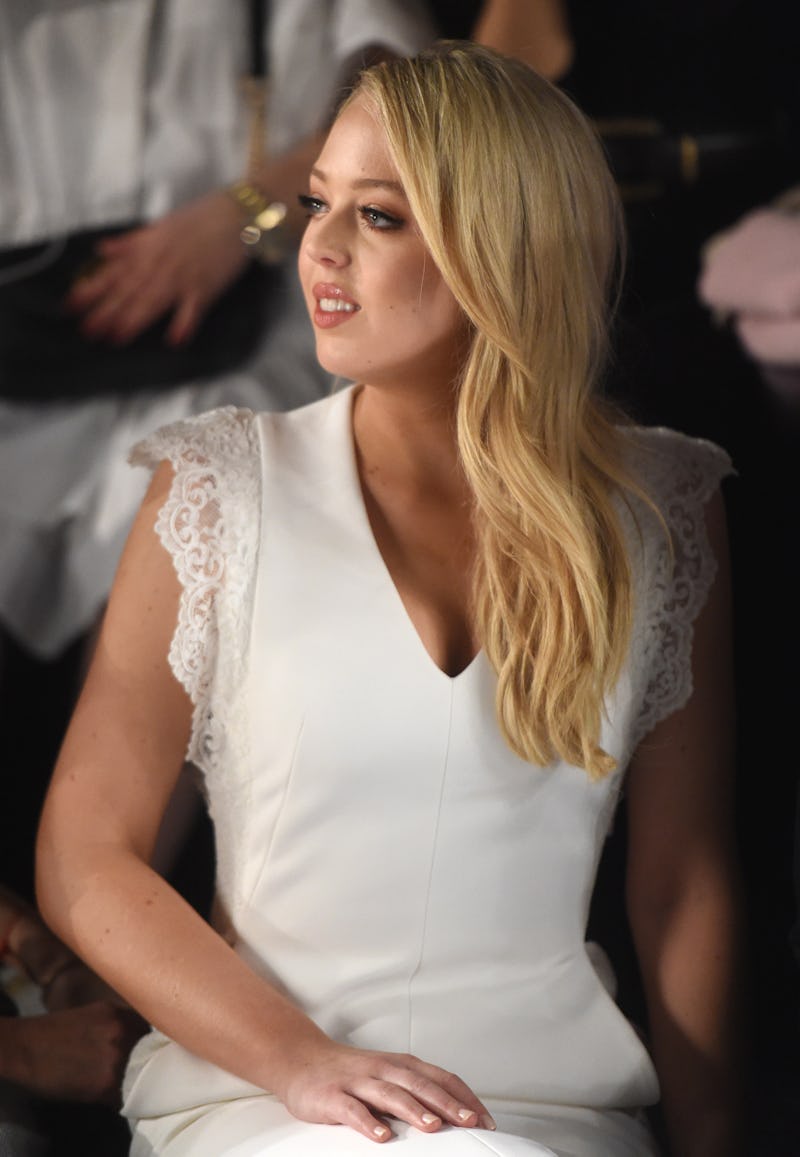 Jamie McCarthy/Getty Images Entertainment/Getty Images
If you still haven't heard Tiffany Trump's 2011 single "Like A Bird," you need to listen to it right now. It's an upbeat, heavily auto-tuned pop song loaded with synths and lyrics like "Feel like I spot a bug / Crawling through the liquid love." Around the time she released the track, Tiffany indicated that she might pursue music professionally one day. Well, it's seven years later, so it's high time to revisit the question of whether Tiffany Trump will kickstart her singing career once more.
Let's revisit how the magic began. Tiffany put out "Like A Bird" in 2011, when she was 17. The track featured the artists named Sprite and Logic (no, not that Logic), and it seems to have excited Trump, at least at first. "Tiffany kept saying how she was going to be a pop star," a friend of the family told The New York Post. The paper suggested that she soon abandoned the dream (at least temporarily) because her single didn't perform well.
Marla Maples, Tiffany's mother, apparently really tried to hype her daughter's song. "Around the time she started singing, Marla arranged to have a paparazzi shoot staged," the family friend told The New York Post, and she mentioned "Like A Bird" in a 2011 interview promoting her own music (a CD of soft inspirational pop songs called One World Of Love).
"Tiffany [...] has many talents as a songwriter and performer herself," Marla said in the interview. She apparently raised her daughter to love music, singing "Oh What A Beautiful Morning" or "You Are My Sunshine" with her in the mornings when she was a child, according to U.K. newspaper The Times.
Tiffany spoke about her musical aspirations and lip-synched "Like A Bird" in the studio when she appeared on Oprah's show Where Are They Now? in 2011. "I love music," Tiffany told Oprah, "it's always been a big passion for me."
She wasn't sure what the future held, though: "It's more of a hobby right now, but we'll see in a couple of years if I actually do want to take it to the next level — to a professional level. But right now my priority is focusing on school and getting into a good college."
And she did those things: Tiffany matriculated into the University of Pennsylvania the next year and received her B.A. there in 2016. Now she's attending Georgetown Law School, which isn't exactly known as a breeding ground for pop stars. The other activities she's pursued of late — including internships at Vogue and the communications department of Warby Parker — aren't related to music, either.
Shortly before President Trump entered office, a fake news story circulated claiming that Tiffany would perform "Like A Bird" at his inauguration. The rumor was "shared widely" before getting debunked, according to BuzzFeed News.
Since we haven't heard anything publicly (or real) in recent years about Tiffany's musical aspirations, it seems safe to assume that she's put those dreams to bed. She's never mentioned "Like A Bird" on Twitter or her highly active Instagram account, though she has posted videos of herself singing casually with family and friends. In all likelihood, Tiffany is committed to pursuing new goals now. One source suggested to the The New York Post in 2015 that she "wants to do something in business or law," which makes sense given her Georgetown enrollment.
If Tiffany ever does decide to launch a real music career, she'll have to update her outreach methods. "Like A Bird" can't be found on iTunes or Spotify; it's only on YouTube and Amazon, where you can buy the mp3 for $0.99 or stream it if you're a Prime member.
Then again, Tiffany Trump — if anybody — could maybe get away with sticking to YouTube forever. Internet users seem endlessly eager for content about the Trump family, and her "Like A Bird" video has already racked up over 1.3 million views on the platform.
It's safe to say that there's an appetite for more music from Tiffany, though it's up in the air whether her following would be mostly Trump trolls or genuine fans. But if Tiffany does decide to revive her singing, she'll undoubtedly have an immediate and enormous audience.