Fetch Is Finally Happening: 'Mean Girls' The Musical Is Coming To The Big Screen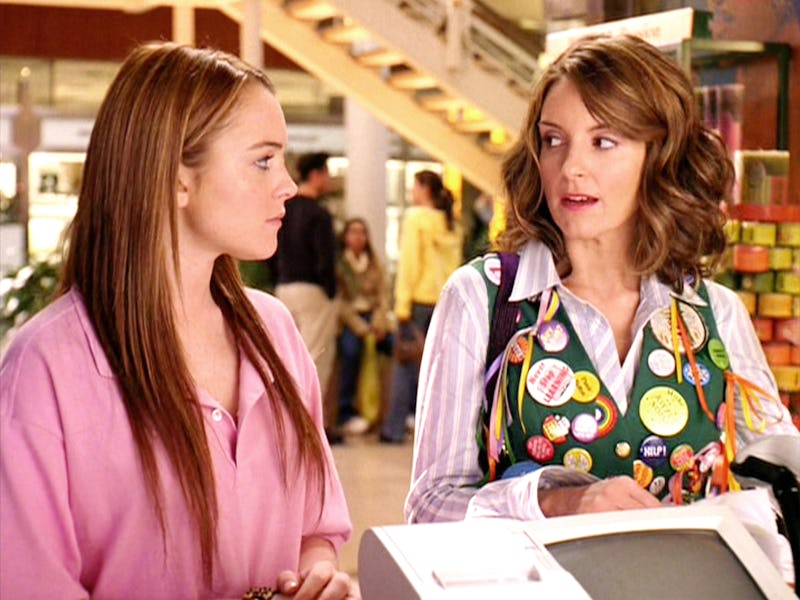 CBS Photo Archive/CBS/Getty Images
This news is so fetch, that even Regina George would celebrate: On Thursday, Jan. 23, it was announced that the Mean Girls musical is being adapted into a movie. Producers of the Broadway hit confirmed the news, and shared that the movie will be produced by Saturday Night Live legend Lorne Michaels and Tina Fey, with Fey also writing the script. There's no word yet on when the musical movie will be heading to a theater near you, but the Broadway play is currently prepping for a London run if you want a preview of what the big screen adaption could hold.
For her part, Fey can't wait to bring a new version of Mean Girls to moviegoers. In a press release obtained by Bustle, the writer said, "I'm very excited to bring Mean Girls back to the big screen. It's been incredibly gratifying to see how much the movie and the musical have meant to audiences. I've spent sixteen years with these characters now. They are my Marvel Universe and I love them dearly."
The musical follows the same basic plot as the movie with Cady Heron experiencing serious culture shock after moving from Africa to Illinois, where she meets The Plastics, the queen bees of her high school that are led by the ruthless Regina. It's too early in the process for Paramount to announce casting news, but the original film cast included Lindsay Lohan as Cady and Rachel McAdams as Regina George. Meanwhile, the Broadway play featured stars Erika Henningsen and Reneé Rapp.
Like the Broadway hit, the musical movie will feature a score from Fey's husband Jeff Richmond and lyrics by Nell Benjamin. In 2018, the musical proved itself to be a certified hit when it landed 12 Tony nominations. Even though it was ultimately shutout at the ceremony, per Entertainment Tonight, fans were already enamored by the fresh take on Mean Girls.
While the original movie was released in 2004, Mean Girls continues to resonate with viewers and attract new fans over a decade later. Part of its popularity comes from the timelessness of the story, which Fey told Parade in an August 2019 was inspired by her own teen years. "Some of the material in Mean Girls was about this period in my life when I felt like I was an outsider," she said. "The stuff that was pent up in me as a teenage girl is all in the show."
Now Fey's timeless teenage troubles will be striking a musical chord on the big screen. And while details about the movie are still scarce at this early stage of the development process, if it's not released on Oct. 3, then we're going to be disappointed.