Tina Fey's Reaction To Ariana Grande's '"Thank U, Next" Video Is Totally Grool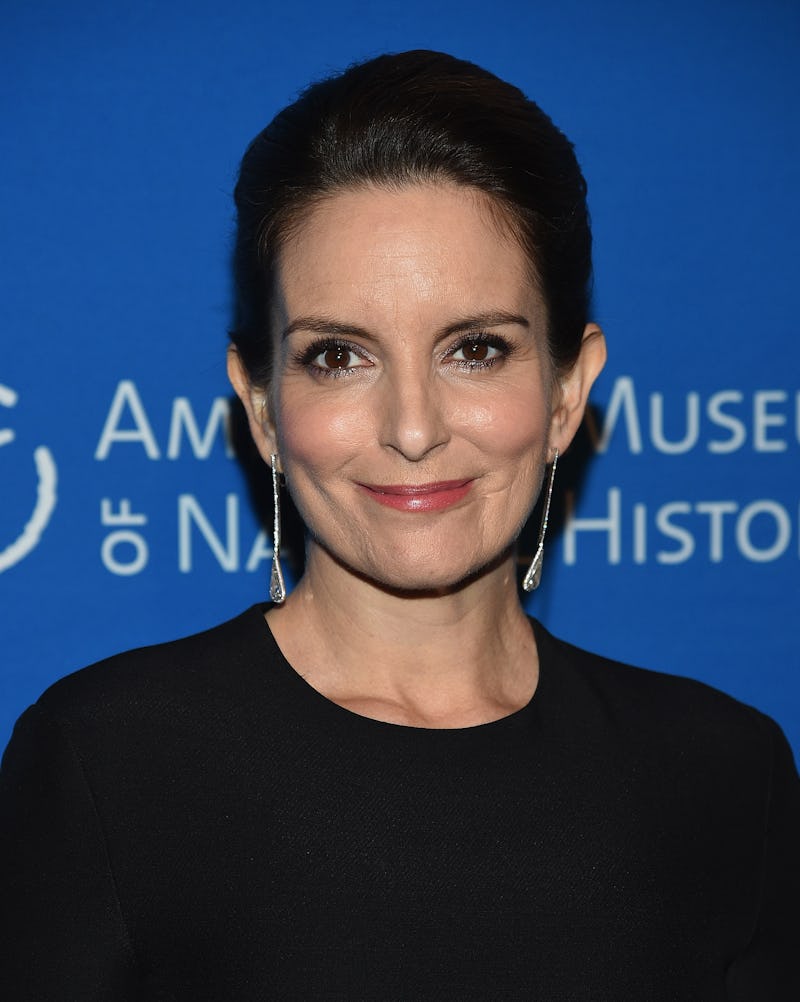 Dimitrios Kambouris/Getty Images Entertainment/Getty Images
As you already know, Ariana Grande's "Thank U, Next" video —with Mean Girls and Legally Blonde recreations alike — was the definition of iconic. Now, one of the creators of those aforementioned movies is speaking out about the video. Tina Fey responded to Grande's "Thank U, Next" music video, per Us Weekly, and revealed exactly how she felt about the singer's expert Regina George portrayal.
Fey told Us Weekly, and other reporters on the red carpet, her thoughts on the music video during the opening night of The Cher Show. She said, "Oh, I love it and I'm so honored by it." The 30 Rock star also revealed that she actually hadn't been asked to be a part of the production, saying:
"No, I was like, 'My phone didn't ring!' I don't know if I would have been able to do it, but I would have tried, maybe."
The return of Mrs. Norbury? That almost would have been too much amazingness for one video. Even though she wasn't asked to be a part of it, that doesn't mean that she didn't appreciate the Mean Girls ties in the "Thank U, Next" music video. In fact, she was especially found of the video's breakout star: Kris Jenner.
Fey said, "I thought the casting of Kris Jenner was super inspired and she looked adorable." You have to agree with Fey there, Jenner nailed her Mrs. George impression.
As previously mentioned, Grande's "Thank U, Next" music video, which was released on Nov. 30, saw the singer recreating looks from everyone's favorite late '90s/early 2000s movies such as Mean Girls, Legally Blonde, 13 Going On 30, and Bring It On. Fey wasn't the only star who responded to the fun music video.
Reese Witherspoon, who originated the iconic Elle Woods role, tweeted on Nov. 30. She first posted a side-by-side shot of her and Grande, who are both rocking pink looks on the Harvard lawn and hashtagged the post with "#ElleWoodsForever." The Legally Blonde actor also gave props to the "Dangerous Woman" singer's take on the bend and snap. Her praise made its way to Grande, who naturally said that she was overjoyed to hear that Witherspoon approved of the move.
Jennifer Garner, the star of 13 Going On 30, also responded to Grande's latest and greatest music video. She wrote on Instagram, alongside a clip from the vid:
"Every now and then something comes along and just brightens your day. @arianagrande you're adorable. Thank you, pretty girl. #thankunext"
Not only did Grande respond by writing a lovely note in the comments section of the post, where she revealed that she's a major fan of the film, but she also wrote a message to her Twitter followers, too. Basically, the singer was thrilled to see so much love and support from some of her personal faves.
It's no surprise that Fey, Witherspoon, and Garner were all about Grande's "Thank U, Next" music video. After all, with over 100 million views and counting, they're definitely not alone in their love of the popular music video.