Attention 'RHONY' Fans, Tinsley Mortimer Spent Her Birthday Weekend With Someone Unexpected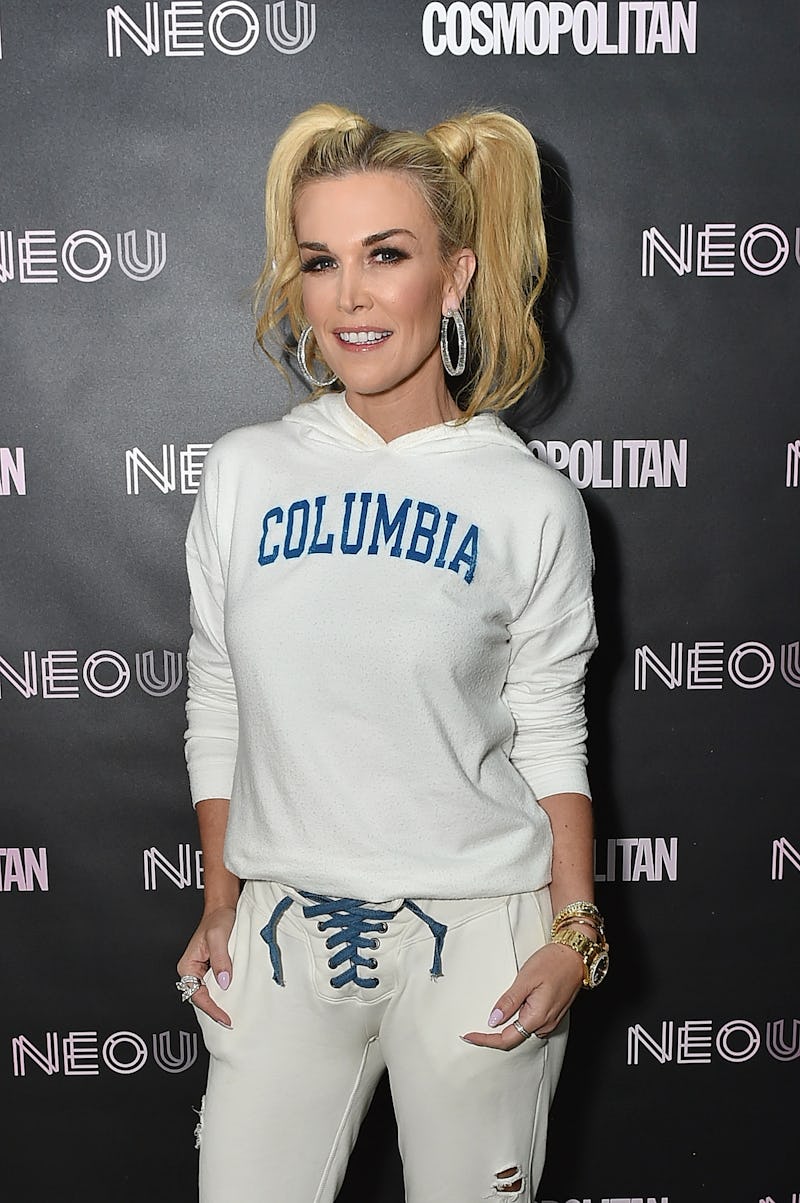 Mike Coppola/Getty Images Entertainment/Getty Images
Tinsley Mortimer rang in her 43rd trip around the sun in one of the sunniest cities in the country with her on-again, off-again boyfriend and everlasting vacation companion. A little over a month after she confirmed their breakup, Tinsley spent her birthday weekend hanging out with Scott Kluth in Las Vegas. The Real Housewives of New York City star sure has been spending a lot of time (and presumably racking up a lot of frequent flyer miles) with the Coupon Cabin CEO, and they truly seem like they are back in the relationship saddle. That, or they're the most chill pair of exes of all time.
"Happy Birthday to me!!!" Tinsley wrote on Instagram on Saturday. "Thank you Scott for making my bday so special!" And Tinz wasn't the only one with a birthday to celebrate. In an Instagram post that went up on Monday, Tinsley wrote, "HAPPY BIRTHDAY SCOTT!!! I LOVE you sooo much!!!"
They are on vacation together. They are celebrating their birthdays together. He made her birthday so special. She dropped the L word. Well, you know what they say: If it quacks like a pair of lovebirds who have gotten back together after breaking up for the nth time...
Kluth and Tinsley met through their mutual friend Carole Radziwill in February 2017. As we saw on RHONY Season 9, the pair hit it off immediately, but it wasn't long before Kluth and Tinz's 'ship hit some choppy waters. Breakup reports surfaced in October of last year, and they reconciled shortly after that. In a RHONY Season 10 episode titled, "Tea for Tat," Tinz's then ex surprised her at the Manhattan hotel she calls home, a gesture that reduced the RHONY star to a sobbing heap and restarted their relationship.
In a BravoTV.com blog post that went up after that episode aired on May 2, Tinsley wrote,
"Am I a happy girl? OH YES! It's so great to be back with Scott — I almost feel like the breakup never happened. Could NOT believe him surprising me in New York! He's been so busy with Q4 and his work as CEO of Coupon Cabin that I NEVER would have expected him to surprise me like that. As you could see, my relief, surprise, and excitement brought on an extraordinary response."
Tinsley also told Bravo's The Daily Dish that Kluth is one of her "best friends." She continued, "And he will always be. We are super close."
Fast-forward to June 20 when Us Weekly reported "multiple sources" claimed Tinsley and Kluth split up again. A few hours later Us Weekly released this scoop, the Bravolebrity addressed this report on Watch What Happens Live with Andy Cohen. When the King of Bravo asked Tinsley about the King of Coupon Cabin, Tinsley replied,
"Today is an odd day. So, the media is reporting that we did break up, and it's true. We are on a break right now. Look, it's so hard to be in a relationship, particularly when we don't live in the same town. He's in Chicago, so busy with Coupon Cabin."
She added,
"We're broken up right now. But I'll tell you this: We break up all the time, just the media doesn't get ahold of this like they did this time."
Apparently, that break did not last too long. A few weeks after Tinz confirmed the split on WWHL, she and Kluth went to Europe together. And after that, they went to Beverly Hills together. And after that, they went to Lollapalooza together. And just this past weekend — Tinz and Kluth's joint birthday weekend — they went to Vegas together.
Happy birthday to Tinz and Kluth. May your love keep on going like a roulette wheel that won't stop spinning.