'The Crown' Casts A New Prince Philip & He Should Look Very Familiar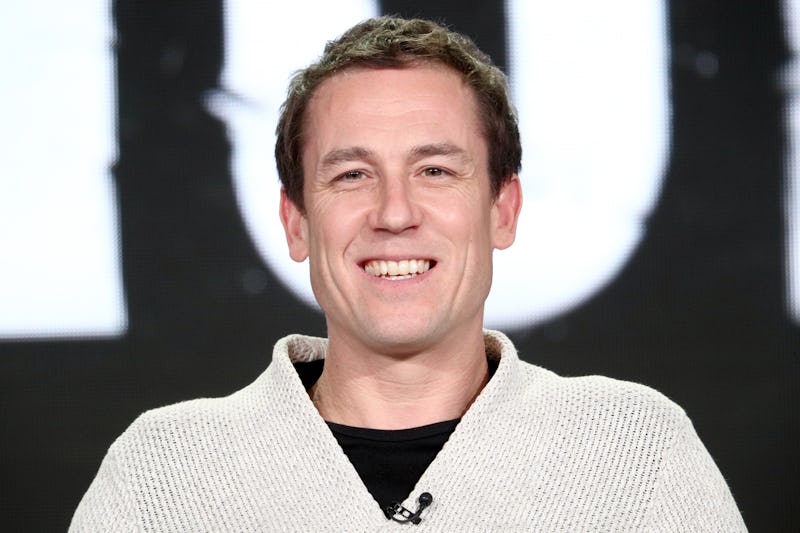 Frederick M. Brown/Getty Images Entertainment/Getty Images
Prepare yourself to say goodbye to Matt Smith, because very soon he'll officially be dethroned. Deadline reported that Tobias Menzies will play Prince Philip in Season 3 of The Crown. Menzies, known for his roles in Outlander and Game Of Thrones, will star in the next two seasons of the Netflix series, which has always planned to re-cast the royal family as they age to present day on the show. This casting may be a bit of a surprise for those who haven't been keeping up with the royal TV gossip, but when you see his photo next to the real Prince Philip it's no wonder they cast Menzies.
It was originally reported that Paul Bettany was in talks to play Prince Philip in the upcoming two seasons which will time jump into the '70s. But according to TVLine, Bettany dropped out due to scheduling conflicts leaving the show looking for another prince. They surely found a good replacement in Menzies who's a dead ringer for Prince Philip — as Vulture pointed out yesterday before the news broke.
Clearly, Menzies' Outlander co-star Caitriona Balfe was excited about the casting news. "Yes!!!!!!!!! @TobiasMenzies," she tweeted. "Congratulations darling. So excited for you and so excited to see this!!!"
As excited as people are to see Menzies in the role, Vulture's Jackson McHenry tweeted a very good point. "Serious question," he tweeted. "How does Tobias Menzies have the free time for this?" And the answer is, no one knows, since this year alone Menzies has three credits to his name that aren't The Crown.
Menzies schedule might have freed up a little, though, since his Game Of Thrones character Edmure Tully is unlikely to appear in Season 8. "The honest answer is, I have no idea," he told Digital Spy. "He's obviously somewhere in a prison, he's still around alive somewhere." But, he hasn't heard any information about his character, which makes sense to him. "I feel like they have so many stories to tie up," Menzies said, "whether that's a story they'll want to go back to, I don't know."
While Menzies will replace Smith as Prince Philip, Olivia Colman will step in for Claire Foy as Queen Elizabeth in Season 3 and 4. It was also announced that Helena Bonham Carter will play Princess Margaret, replacing Vanessa Kirby.
Before that news was reported, the two teased the casting with an Instagram that at once made The Crown fans both very happy and very sad. "Honoured," Kirby wrote in a side-by-side shot with a very excited looking Bonham Carter. A nod to the fact that Princess Margaret will be in good hands for the next two seasons.
The next season of The Crown starts filming this summer and will jump ahead nearly a decade from where Season 2 left off. The third season will focus on Queen Elizabeth's reign in the '60s and '70s, while also looking at the affair that broke up Princess Margaret's marriage.
In an interview with Vanity Fair, Kirby teased that Princess Margaret's future with her husband Antony Armstrong-Jones is going to be fun to play. She said:
"I was so desperate to do further on . . . because it's going to be so fun [to enact] when their marriage starts to break down. You see the beginnings of that in Episode 10. I kept saying to [series creator Peter Morgan], 'Can't you put in an episode where Margaret and Tony have a big row, and she throws a plate at his head?' I'm so envious of the actress who gets to do it."
It'll surely be fun to watch Bonham Carter throw those plates. It's also been reported that Season 3 will introduce a young Princess Diana and Camilla Parker Bowles. It will be fun to see who will play those characters in the future being that The Crown is slated to run six seasons and will end in present day. Yes, that means the Netflix series will likely be looking to cast Kate Middleton and Meghan Markle.
While it won't be easy to say goodbye to the original Elizabeth and Philip, the latest casting news proves that The Crown will be in good hands for the next two season. Let's just hope that the new Queen Elizabeth will be paid accordingly for her role.