9 Tips For Reading As Much As You Want Without Spending All Your Money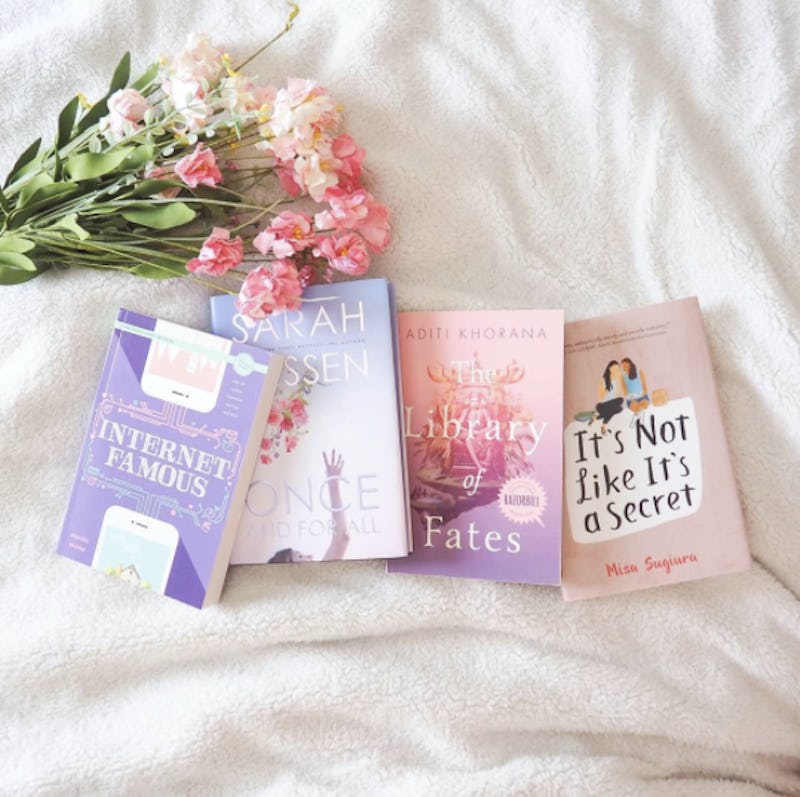 If you're a book lover, there's a good chance that you spend a borderline irresponsible amount of money on books every month. And look, I get it. I, too, am easily seduced by shiny hardcovers, even though they cost a trillion dollars each and they don't fit easily into my purse. But, unless you're infinitely wealthy and/or secretly living in the ceiling of a Barnes and Noble, you're probably looking for some tips to save money and still read voraciously. Here are a few tips for book-lovers on a budget, because being well-read shouldn't cost so much.
I don't just mean getting a slight discount on your pricey hardcovers, either. These are tips for spending approximately $0-5 on each book you read. Sure, you might have to wait a minute for those new releases, but you can finally save up for that nice bag of groceries that you always wanted. And you might even find that some of these tips encourage you to read more than you would if you were laying down dough.
One day, perhaps, we'll all live in a post-money, Star Trek-esque future society, where everyone wears ugly jumpsuits and reads to their heart's content. For now, though, here are a few ways to save big without cutting back on your book habit: