5 Sneaky Things That Are Blowing Your Budget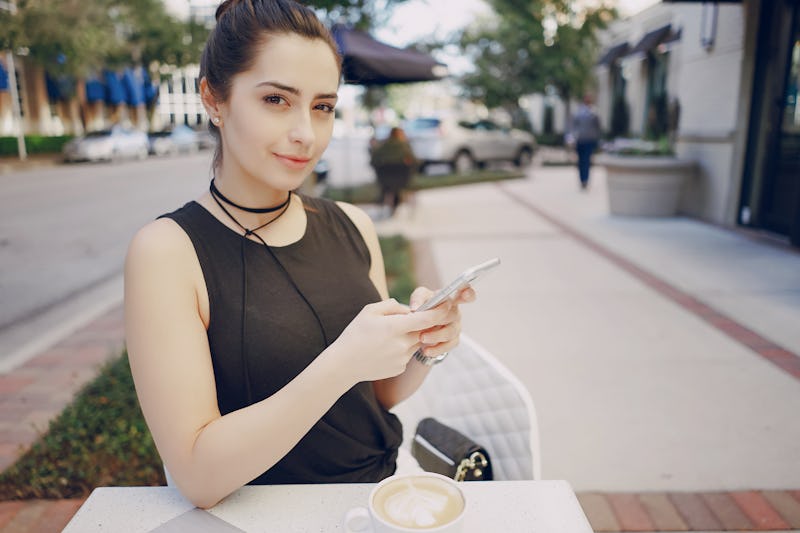 prostooleh/Fotolia
Money is a feminist issue — and yet, women are still reluctant to talk about it. According to a recent Bustle survey of more than 1,000 Millennial women, more than 50 percent of people said they never discuss personal finances with friends, even though 28 percent reported feeling stressed out about money every single day. Bustle's Get Money series gets real about what Millennial women are doing with their money, and why — because managing your finances should feel empowering, not intimidating.
You may try to budget (and stick to it!) as best you can, but some things fall through the cracks. It's likely that there are plenty of things that are blowing your budget, and you may not even realize it's happening.
"When it comes to budgeting, you've probably heard a version of this: Just cut out one latte a week, and — ta-da! — you can retire at 45," Beth Kobliner, author of the New York Times bestsellers Get a Financial Life: Personal Finance in Your Twenties and Thirties and Make Your Kid a Money Genius (Even If You're Not), tells Bustle. "It's a nice thought, but even if you're paying extra for whipped cream, the math just doesn't add up. Real budgeting takes a more thorough review of your expenses and a willingness to weed out what you don't need. Fortunately, there's probably a lot you can live without. For example, take those recurring monthly expenses — paid subscriptions and memberships. And, going forward, use a spending tracker, like Mint or Prosper Daily, to keep track of such easy-to-forget recurring charges."
That Said, Make Sure To Track Your Spending Each Month
Picture this: You've neglected looking at your bank/credit card statements for months, because you're afraid of what you might find — a transcript of all the money you've spent, necessary and unnecessary. For instance, there's the money you spent on clothes, like that new blue wool dress (even though it's spring and too warm to wear it) or the money you shelled out for new sandals (even though there's nothing wrong with your old ones). But if you take a few minutes to pull out all your financial statements right now and go through the past month or two, you'll be able to assess all the hidden monthly fees, like the online memberships you're not using.
"You should always check your credit card bill and bank statement each month to make sure the charges are accurate," Onisa Treibs, vice president of Fidelity Investments, tells Bustle. "This is also a good way to keep tabs on auto-payments and subscriptions. Use this moment each month to ask yourself if you're really using those subscriptions, and, if not, consider canceling the ones that don't fit your lifestyle or needs anymore."
In fact, last year, a MyBankTracker.com survey of 501 people 18 and over and discovered that 40 percent of consumers found "hidden fees" — including auto-renewing services and recurring subscription fees — to be an issue. So, you're not alone!
Without further ado, here are five sneaky things that are blowing your budget. But the good news? There IS something you can do about the unnecessary spending. After all, spending money on services you're not even using is wasting money; it's like giving away your hard-earned cash! And, the only one who should be pocketing — or saving — that money is you! Check out the below and you'll see what financial corners you can start cutting.