Tweets That Sum Up Episode 4 Of 'The Bachelorette'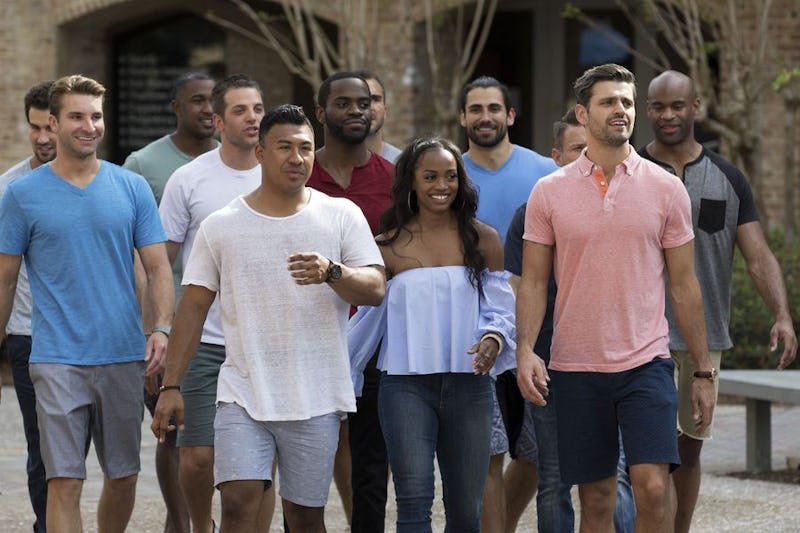 ABC/Bob Leverone
After a week long absence that felt like an eternity, The Bachelorette returned Monday night. I was ecstatic to have Rachel Lindsay back on my screen, but it was definitely a tough episode to watch. Thankfully, all of Bachelor Nation went through it together and shared their tweets about the latest Bachelorette episode.
Unfortunately, a lot of the tweets involve Lee, who is arguably one of the worst Bachelor villains of all time. Lee instigating drama with my boy Kenny really upset me. Did Rachel not see what was going on? Being the Bachelorette seems so tough, as was clear during Rachel's breakdown early on in the episode.
With so much focus on Lee, not only did we get another episode that started with a rose ceremony but didn't end with one (This. Needs. To. Stop.), but we didn't even get to the second one-on-one date. What on Earth is going on with the schedule? No one wants it this way. These "to be continued..." episodes are more annoying than they are suspenseful.
Still, there were plenty of shining moments from Monday night, too. Pretty much everyone in the fandom started to fall for Dean during his alone time with Rachel, Peter continued to impress (obviously), and Josiah got a moment to shine during a group date spelling bee.
This episode was a lot to handle. Thanks to tweets like the ones below, we could all feel like we were watching together and process the key moments in unison.
1. When Dean Called Out Lee
Dean was definitely the hero of the episode.
2. When Chris Harrison Offered To Facilitate
Chris Harrison is such a boss. I wish I had him in my corner.
3. When Diggy Got Eliminated
Beyond accurate. Diggy's outfits will be missed.
4. When Dean's 1-On-1 Gave Us Nick & Vanessa Flashbacks
I'm glad I wasn't the only one drawing parallels during this one. Still, I'm happy he didn't vomit on TV.
5. When The Guys Questioned Dean's Age
Age ain't nothing but a number.
6. When Dean Won Us All Over
Pretty much everyone is in love with Dean at this point.
7. When Josiah Said He Was The "Sexiest On The Boat"
What boat was he on?
8. When Peter & Kenny Rapped
Iconic moment.
9. When Josiah Got Cocky At The Spelling Bee
Thank you, Will.
10. When The Spelling Bee Words Varied In Difficulty
That was so unfair.
11. When Josiah Was All About That Trophy
Too much, Josiah. Just way too much.
12. Whenever Peter Appeared On Screen
SAME.
13. When Iggy Focused On The Gossip (Again)
Does Rachel know anything about Iggy? All he does is gossip.
14. When The Episode Ended Without A Rose Ceremony (AGAIN)
This is getting ridiculous. Can we please go back to the original format? (Yes, I included my own tweet.)
15. When The Preview Showed Kenny & Lee On A 2-On-1
Ugh. Lee is still here and now we have to sit through even more?
Thankfully we all got through the whole episode together — one tweet at a time.